NYPD: No arrests for subway swipe in Manhattan, but fines remain as high as $50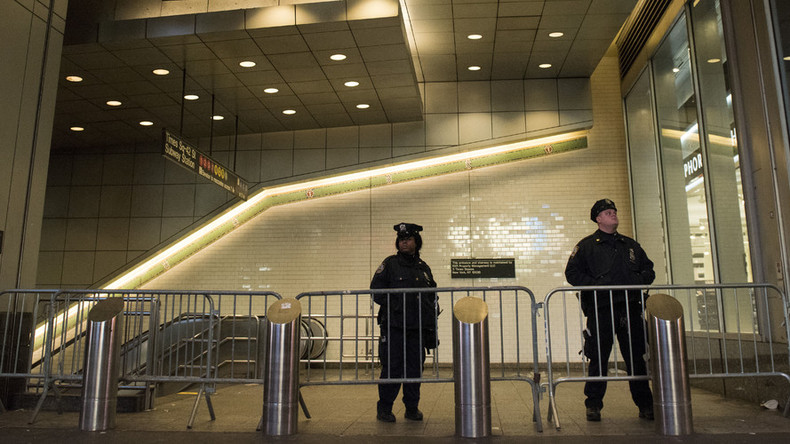 Under new rules, New York police officers in Manhattan will stop arresting people that are swiped through the subway turnstile by a fellow passenger. The act is still considered a violation, however, and can command fines as high as $50.
Asking another rider to use their unlimited MetroCard to get you through the turnstile into the New York subway is not a violation of MTA policy. However, under police rules, it is considered "begging or panhandling" that can impede "free movement of Passengers." Although violations will no longer lead to arrest, they will still elicit fines from $25 to $50 or a summons to appear in a Lower Manhattan court.
"Continuing to enforce these rules is integral to maintaining the civility for each of our millions of riders," NYPD Transit Bureau Chief Joseph Fox said in a statement, according to the New York Times. "Riders have come to expect…to travel without…being subject to overt acts of criminality and disorder."
Transit activists argue that many riders are not overly aggressive when asking for a swipe, which they may resort to because they cannot afford the subway or bus fare of $2.75.
"This is a real problem for a lot of people," Riders Alliance spokesman Nick Sifuentes told the Gotham Gazette. "This isn't just a couple of people asking for swipes."
"Over a quarter of low-income, working New Yorkers were unable to afford subway or bus fare at least once in 2015," according to a joint study conducted by the Riders Alliance and Community Service Society.
"The vast majority of people arrested for this offense are Black or Latino," Lis Schreibersdorf, Executive Director of Brooklyn Defender Services, said in a statement. "Many are detained on Rikers Island at a cost of about $500 per day simply because they might not be able to afford a $2.75 subway fare."
The Police Reform Organizing Project said the NYPD arrested 29,000 people for fare dodging in 2015, more than any other type of arrest.
The NYPD's announcement builds upon a policy introduced by Manhattan District Attorney Cy Vance, who suspended arrests for low-level offenses in the borough last month. The policy is expected to keep 10,000 cases involving violations such as turnstile jumping and public urination out of the criminal court.
For now, the policy change only affects Manhattan and it is unclear whether district attorneys in other boroughs will follow suit. The New York City Council has already introduced a package of bills that would reduce many low-level crimes to civil offenses, but critics say the measures don't go far enough.