'Not anti-vaccine' said filmmakers about "Vaxxed" despite criticism (VIDEO)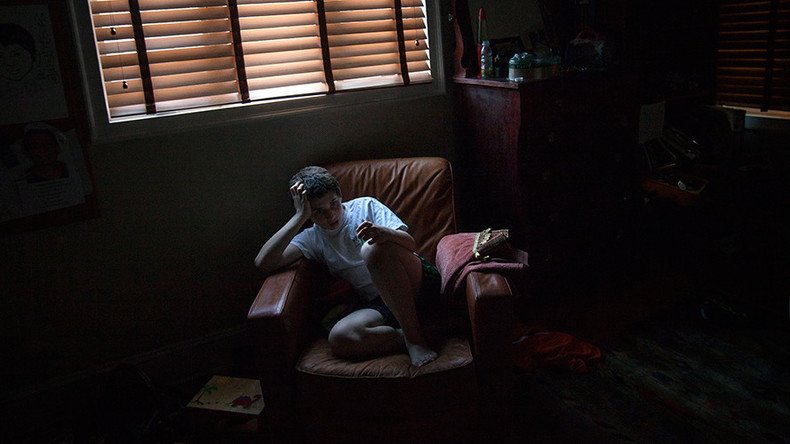 The filmmakers behind "Vaxxed: From Cover-up to Catastrophe," a documentary removed from the Tribeca Film Festival, say it isn't "anti-vaccine," but rather just raises questions about research suppressed byt the Centers for Disease Control and Prevention.
The film is based on statements and documents provided by a former senior scientist who worked at the top US health agency and who was involved in three studies on MMR vaccination and autism. MMR is a combination vaccination against measles, mumps and rubella.
"This film…is about Dr. William Thompson, whistleblower at the Centers for Disease Control and Prevention, which is the most important health agency in the world," Vaxxed producer Del Bigtree told RT. "This scientist has come forward. He said they (CDC) are basically throwing out data, manipulating data, on the MMR Autism vaccine study that took place between 2002 and 2004."
"Basically they've committed fraud," he added. "He is making these statements, he has provided us with the documents that prove what he is saying. This is a very important story that the people and citizens of this country need to be worried about."
Originally, the film was due to be included in the Tribeca Film Festival in New York this month, but it was pulled after a public outcry. Actor Robert DeNiro, whose 18-year-old son has autism, appeared on the Today show this week.
"Everyone should go and see this film," DeNiro said, adding, "there's a lot of information about things happening with the CDC, the pharmaceutical companies, there's a lot of things that are not said."
Dr. Andrew Wakefield, the movie's director, shares that sentiment.
"People should…watch the film and get educated and have an opinion on this film and talk about the subject from a position of knowledge, and so few people have actually done that," said Wakefield. "The most important thing is it is not anti-vaccine. It is about safe and effective vaccines for children against serious infectious disease. It has been portrayed as an anti-vaccine movie. It is most certainly not that."
"It is not good enough for us to accept the word of the CDC and the pharmaceutical industry in light of these revelations, and in light of the parents stories who were not anti-vaccine but whose children have been harmed," added Wakefield.
Dr. Andrew Wakefield has been at the center of swirling controversy before. Twenty years ago, he published a paper in the medical journal The Lancet on a study about the MMR vaccination and autism. Wakefield's study did not prove an association but recommended that further work needed to be done.
However, the study provoked a public firestorm in the UK, with many believing that the study had alleged a connection. That led to its retraction by the editor of The Lancet over minor aspects of the study, not its actual findings. The fight wound up in the English high court where the court overruled the editor in favor of the study authors, who the court found "had conducted themselves…appropriately."
The editor, however, refused to reinstate the study, which "was done to protect the job of the editor and for political reasons," said Wakefield.
Wakefield was moved to investigate the MMR vaccine after hearing parents' stories about their children suddenly being diagnosed with development disorders after being vaccinated. He said that in the UK the three vaccines are given in isolation from other vaccines, so it was easy for parents to see what happened to their child at the time.
"Since I came to America and learned about Thimerosal [a mercury based preservative used in vaccine], it is quite clear that Thimerosal is a major player in neuro-developmental disorders in children," said Wakefield. "There is [an] abundance [of] evidence to support that. My concern that these vaccines interact one with another, Thimerosal potentiates the risk of an adverse event to another vaccine potentially."
"This is something that has never been explored. There has never been a safety study of the vaccine schedule. My particular concern is that when you put these three viruses together, one and one and one, don't equal three. I am not against the use of a single vaccine [for each virus]. There is a problem with the MMR," said Wakefield.
Mercury is a poison which if ingested causes damage to the neurological system. This is well known. The term "mad hatter" arose to describe the neurological illnesses that affected hat makers last century when they inhaled mercury vapors in the process of making hats.
Bigtree said they didn't choose MMR, but rather it is the parents all the world over, tens of thousands, who are coming forward.
"[They] are coming forward are coming forward and saying, 'I gave my child the MMR vaccine. That night they broke out in a fever, often had a seizure and the next few days, lost the ability to walk, lost the ability to talk,'" said Bigtree. "That's the vaccine most of the parents are pointing to when they talk about horrible regression into autism."
The filmmakers said if you break up the vaccine into three separate vaccines, the pharmaceutical Merck loses the patent as well as the monopoly on measles vaccination, which is worth billions of dollars.
"So this is all about money," said Bigtree. "Why in the United States of America are we not allowed to choose how we vaccinate our child? If we want to vaccinate and protect against disease why shouldn't we be allowed to have a single vaccine? It is already being made. They are being made separately and then they are mixed all together last minute."
The CDC maintains that vaccines do not autism, and that ingredients like Thimerosal do not cause autism, and vaccines are safe, but a million children have developed autism since the CDC's 2002 to 2004 study finding vaccines to be safe.
Wakefield stressed that the film's centerpiece, William Thompson, the CDC senior scientist, "is the one who is saying there is fraud. There has to be transparency, they have to come clean. They've got to get before Congress and they've got to tell the truth."
You can share this story on social media: