Gun-carrying Georgia lawmaker arrested for drunk driving with 4 teens in SUV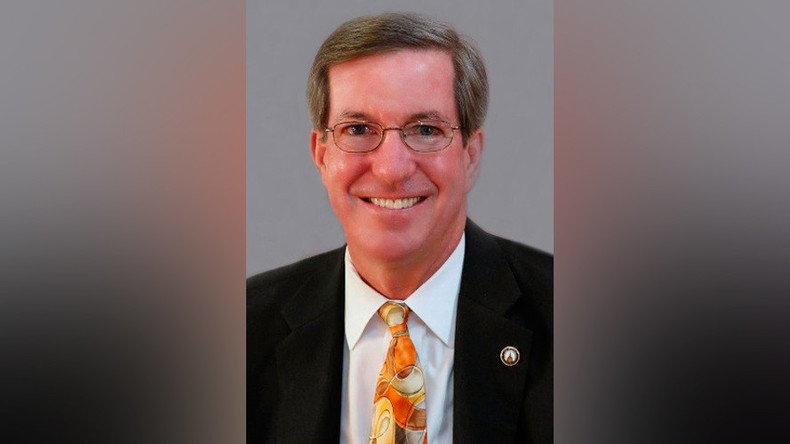 Stinking of alcohol and with bloodshot eyes, a Georgia Republican legislator was arrested for speeding and driving while intoxicated with four children in his SUV. He was also carrying a gun on his hip.
"I profoundly regret this serious mistake," State Representative Tom Taylor (R-Dunwoody) said in a statement, according to the Atlanta Journal-Constitution. "There's no one to blame but me, and I greatly appreciate the professionalism of the officers involved. This was my first run-in with the law in my life, and it will also be my last."
Clayton Police Department said in their incident report that Taylor, 54, was stopped on April 7 for driving 72 miles per hour in a 45-mph zone. Taylor denied he had been drinking despite "an overwhelming odor of alcohol" and "was very red and eyes were bloodshot," the police report read. During a search of the car police found an empty bottle that smelled of alcohol.
When Taylor refused to comply with a field sobriety test, he was arrested and charged with driving under the influence, possession of an open container of alcohol and speeding.
Police reported the lawmaker had a blood-alcohol content of .225, nearly three times over the legal limit of .08, and was legally carrying a gun on his hip at the time of the arrest.
Prosecutor Mitch Baker said Taylor won't be facing child endangerment charges, because the juveniles in the vehicle were likely older than 14 but younger than 18, according to Reporter Newspapers. Neither does he face jail time for speeding or possession of an open container. Georgia law states it is only illegal to discharge a gun while intoxicated.
Taylor who chairs the joint House-Senate committee that oversees the Metropolitan Atlanta Rapid Transit Authority (MARTA) was elected in 2010 and is seeking re-election in November. He is facing a May 24 primary challenge from another Republican, Tom Owens.
Taylor told the AJC that he will work to regain the trust of the people in his district and will seek re-election.