Trump blasts RNC, Ted Cruz for eliminating power of voters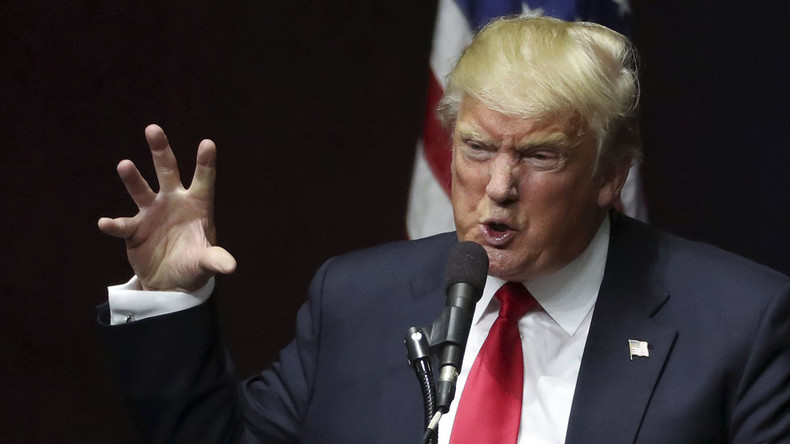 The GOP presidential frontrunner launched a scathing attack against the Republican National Committee, accusing it of creating a system that disenfranchises its own voters. The RNC shot back that the rules are "easy to understand for those willing."
In a column published in the Wall Street Journal, Trump said "political insiders" canceled the vote in Colorado and that the RNC "disenfranchised" voters to Texas Senator Ted Cruz's benefit. He criticized the US "system" for failing Americans and only benefiting insiders.
"Members of the club – the consultants, the pollsters, the politicians, the pundits and the special interests – grow rich and powerful while the American people grow poorer and more isolated," he wrote.
Read more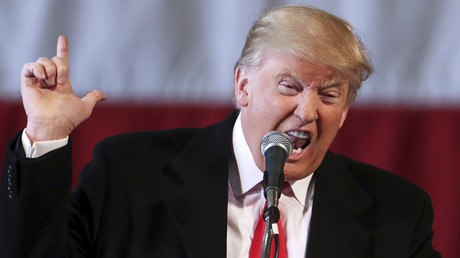 The groundwork for this debate was laid back in August 2015, when the Colorado GOP canceled the presidential straw poll at its 2016 caucuses. Instead of voting for who they'd prefer to see nominated, the party elected delegates who had the choice of supporting any candidate they wanted. After intense lobbying from the Cruz camp, his supporters were elected and Cruz walked away with the entirety of the state's 34 delegates.
"Responsible leaders should be shocked by the idea that party officials can simply cancel elections in America if they don't like what the voters may decide," Trump argued.
The RNC, meanwhile, quickly responded to Trump's opinion, saying states finalized their rules for the 2016 nomination process more than six months ago. RNC communications adviser Sean Spicer sent out a memo saying the rules were "clearly laid out" in October 2016 and that they were "easy to understand for those willing to learn it," Politico reported.
"As a party, we believe in the freedom of the states to make decisions about how they will select delegates to the National Convention. And for decades, this grassroots-driven, democratic process has been transparent and effective," Spicer wrote in the memo. "This cycle is no different."
Spicer said that in the end, the campaigns themselves are responsible for learning about the delegate rules for each state. "Whether delegates are awarded through a primary, caucus, or convention, this process is democracy in action and driven by grassroots voters across the country," he said in the memo.
However the rules were decided, the fact that roughly a million registered Republicans did not get to participate in the process angered many in the state. One Trump supporter named Larry Lindsey even filmed himself lighting his Republican Party registration paperwork on fire and posted the video on YouTube.
In his column, Trump also singled out Cruz himself, arguing the Texas senator "toured the country bragging about his voterless victory in Colorado."
"What we are seeing now is not a proper use of the rules, but a flagrant abuse of the rules," he added. "Delegates are supposed to reflect the decisions of voters, but the system is being rigged by party operatives with 'double-agent' delegates who reject the decision of voters."