Fury at GOP after Cruz handed 'voterless victory' in Colorado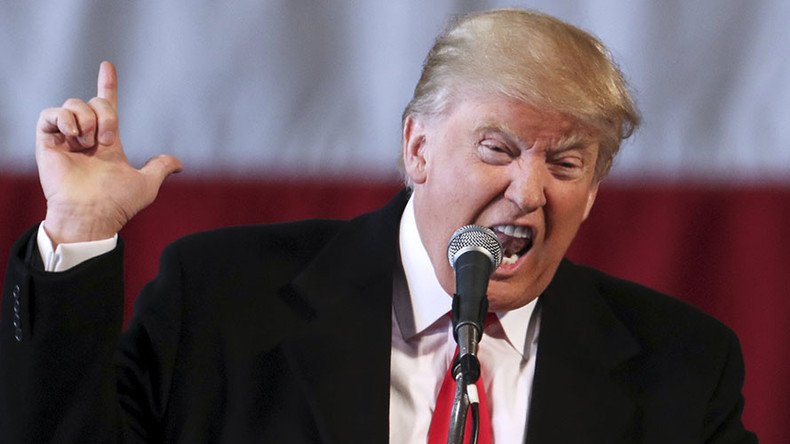 Colorado's process of electing GOP delegates drew condemnation from front-runner Donald Trump and voters alike, with some Republicans torching their registration cards after Ted Cruz received all the state delegates without a popular vote.
Instead of a statewide primary, Colorado Republicans elected their delegates at a state convention on Saturday, following the precinct caucuses on March 1. The change, adopted last August by the state's party leadership, put the selection process in the hands of "party insiders and activists" while leaving some 90 percent of Colorado's million-plus Republicans on the sidelines, the Denver Post noted.
"What kind of a system is this?" Trump told Fox News on Monday. "Now, I'm an outsider, and I came into the system and I'm winning the votes by millions of votes. But the system is rigged. It's crooked."
Trump accused "phony politicians" of stealing the vote from the people of Colorado and called the process "totally unfair."
Larry Lindsey, one Trump supporter who was turned back from the state convention, got so angry he posted a video on YouTube in which he set his Republican registration on fire.
"You've had it. You're done. You're toast. Because I quit the party," Lindsey said. "I'm voting for Trump, and to hell with the Republican Party."
"In the State of Colorado, you and I actually have no say at all, and no vote that counts, in any election, so long as this caucus system exists," Lindsey explained on Facebook.
Texas Senator Ted Cruz's campaign worked behind the scenes in Colorado precincts to elect its supporters to the state convention, securing 17 delegates ahead of time, and getting the remaining 17 at the convention. The state's remaining three delegates are unpledged party leaders. This has led the Drudge Report to declare Colorado a "voterless victory" for Cruz.
Paul Manafort, a Republican strategist recently hired by the Trump campaign as convention manager, admitted that the billionaire businessman neglected Colorado, writing it off as Cruz country.
"I acknowledge that we weren't playing in Colorado," Manafort told The Hill. However, he criticized Cruz for buying and bullying voters at county conventions, in what he termed "gestapo tactics."
Cruz and his backers in the Republican establishment have shrugged off the criticism as Trump's sour grapes. Their arguments were undermined by a tweet posted from the Colorado GOP account seconds after Cruz was announced the convention winner: "We did it. #NeverTrump"
Colorado GOP chairman Steve House reportedly burst into the press booth a minute later and claimed their Twitter account had been hacked. The tweet was immediately deleted, but not before the media and many angry Trump backers had saved a screenshot.
"There's no way we tweeted that," House told Politico, while admitting that the party was responsible for removing the tweet.
It takes 1,237 delegates to win the Republican presidential nomination. As of Monday, Cruz has 545 delegates to Trump's 743. GOP insiders have already called for a "brokered convention" in July, where delegates pledged to candidates through primaries and caucuses would be free to switch their vote if no one gets the majority in the first round.
You can share this story on social media: