52% of GOP voters see Trump most likely to 'get things done' - poll
Published time: 15 Apr, 2016 06:22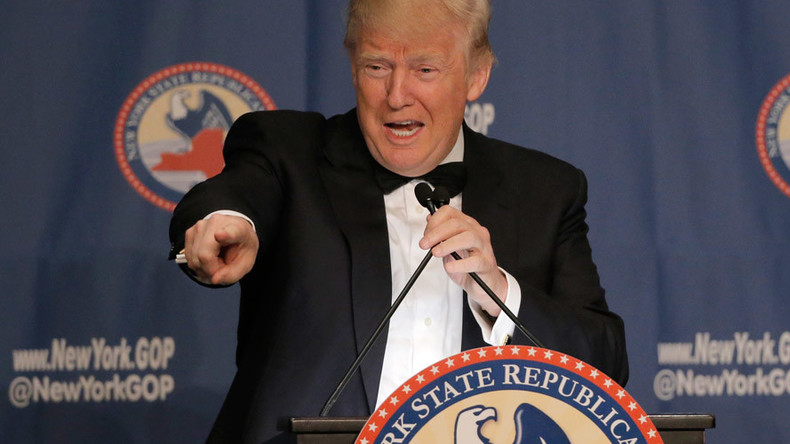 With New Yorkers set to vote in high-stakes presidential primaries on Tuesday, 52 percent of Republican voters think Trump is the most likely to "get things done" in Washington, according to a new poll.
One-third of Republican voters think Trump should run as an independent if he loses the nomination, according to the latest CBS poll released on Thursday.
The poll found Trump was still the favored frontrunner with 42 percent of primary voters, but Texas Senator Ted Cruz had closed the cap with 29 percent of voters supporting him, a growth of seven percent since last month. Ohio Governor John Kasich trailed on 18 percent.
However, Senator Cruz did lead among conservative voters, scoring 46 percent of those polled, compared to 40 percent for Trump. Those voters attended religious services weekly.
When it comes to the party's nomination, 60 percent of Republican voters expected Trump to win, but that is down from 77 percent last month.
None of those polled saw any of the candidates as a party unifier, but Trump was seen as the candidate most likely to get things done once he gets to Washington if he wins the election, and 70 percent of voters think Trump says what he believes.
At a sold-out New York State Republican gala on Thursday night, Trump played the ham.
"Who the hell wants to talk about politics all the time?" the billionaire businessman asked the room, according to the Observer. "Because politics gets a little boring."
Outside, protesters filled a city block for several hours to protest Trump's campaign for president and his racist rhetoric, chanting "How do you spell racist? T-R-U-M-P."
The results come from a CBS News poll conducted with 1,320 adults nationwide, including over 1,000 registered voters, and 399 likely to vote in a Republican primary.