'The Big Granny Book': Judge rules against releasing Newtown shooter's documents
Published time: 13 Apr, 2016 03:25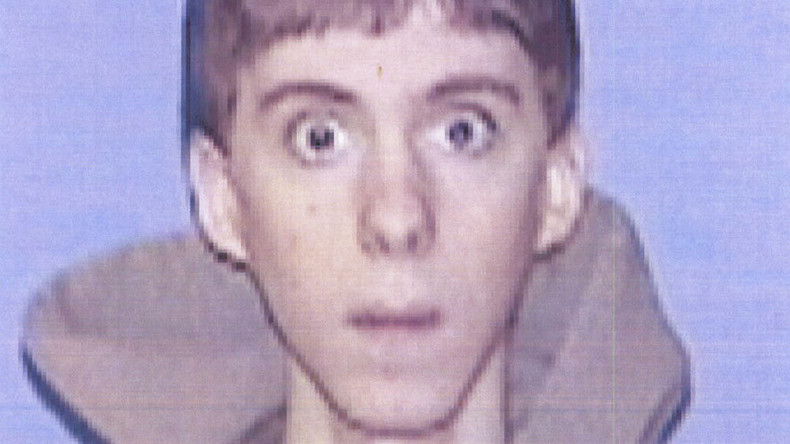 Despite a public records request, a Connecticut judge has ruled that police won't have to release documents seized from the home of Adam Lanza, the Sandy Hook Elementary School gunman who killed 20 first graders, six educators and himself.
In his ruling, Judge Carl Shuman wrote the Freedom of Information Act does not apply to "documents that were private property before seizure by the police and that a court would ordinarily order returned to the rightful owner by the end of a criminal case."
The public records request was made by The Hartford Courant over the dozens of documents seized by police after the shootings at Sandy Hook Elementary School from the home that Adam Lanza shared with his mother. There was no trial because Lanza, 20, killed himself, during the massacre in Newtown on December 14, 2012, when he shot 20 first-graders and six educators. He also murdered his mother.
Among the documents requested were handwritten notes and a spiral-bound book written by Lanza, titled "The Big Book of Granny" that contained violent themes. The cache also included a spreadsheet maintained by Lanza detailing mass murders, including the names of the killers, the number of fatalities and injured, and the weapons used.
Connecticut State Police said the "Granny" book was written by Lanza at the age of 10 for a fifth-grade class assignment, according to NBC News. It included characters who killed kids, carried bags full of guns, and said they enjoyed hurting people, "especially children."
Judge Shuman added that the seized records might be disclosed to a criminal defendant or made public during a trial, but that those disclosures were mandated by constitutional requirements. In a criminal case that is resolved without trails, Shuman ruled, records obtained through search warrant should remain confidential under state shield laws.
"Future cases will undoubtedly involve this sort of involuntary seizure of the victim's diary or other personal notes, a person's phone records, computer or email communications, bank records, medical records, business records, and other items," Schuman wrote, according to The Courant. "Exposure of these items to the public when the state has not seen a need to do so in the criminal case entails a significant invasion of the owner's privacy and interference with his or her property rights."
The Connecticut Superior Court judge's ruling overturns a decision made last year by the Freedom of Information Commission, which ordered state police to turn over the documents to The Courant under a public records request arguing the documents were not exempt from disclosure.
"We are disappointed in the decision and are currently assessing our options," said Andrew S. Julie, publisher and editor-in-chief of The Courant.