Obama to relieve permanently disabled of all federal student loan debt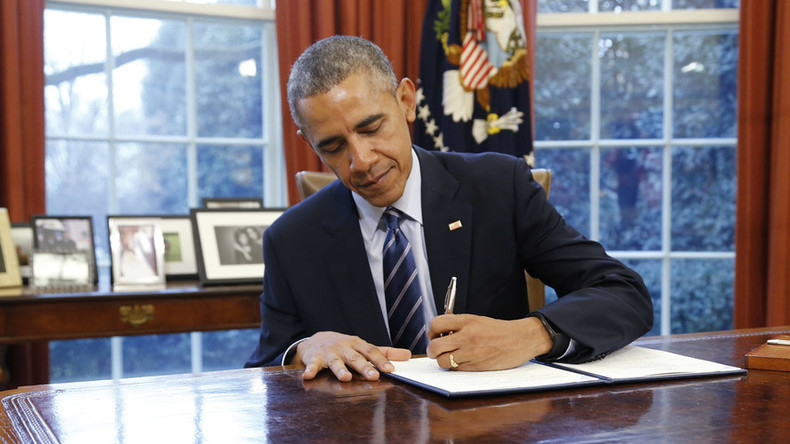 The Obama administration is directing several federal agencies, including the Department of Education and the Social Security Administration, to forgive $7.7 billion of student loans to around 400,000 people with permanent disabilities.
Following last year's White House-announced Student Aid Bill of Rights, designed to reorient how student loans were repaid, President Obama announced on Tuesday a directive to fully forgive the federal student loan debt owed by those with permanent disabilities, or PD.
Federal law already offers student loan debt relief to Americans with a severe disability, but since 2012, the administration's effort at getting more to take advantage of the debt relief opportunity has had lackluster results, according to The Washington Post.
"Too many eligible borrowers were falling through the cracks, unaware they were eligible for relief," Education Under Secretary Ted Mitchell said in a statement. "Americans with disabilities have a right to student loan relief. And we need to make it easier, not harder, for them to receive the benefits they are due."
With the special Social Security designation of "Medical Improvement Not Expected," those with PD are eligible for the debt forgiveness. And for many, they won't even have to contact a federal agency, as the Department of Education and Social Security Administration are on a mission to identify and make first contact with the borrowers.
There were 387,000 disability benefit recipients and federal student loan holders matching those descriptors in the Department of Education's first review since Obama's policy update. Many will begin receiving notification letters next week, or at least within 16 weeks, with a follow-up 120 days later. Some 179,000 of them are defaulting on their loans, which could mean a loss in tax refunds or even having their Social Security income confiscated.
Any debt amount forgiven can still be taxed by the federal government.