Baltimore police use Tasers mostly on poor, black residents – report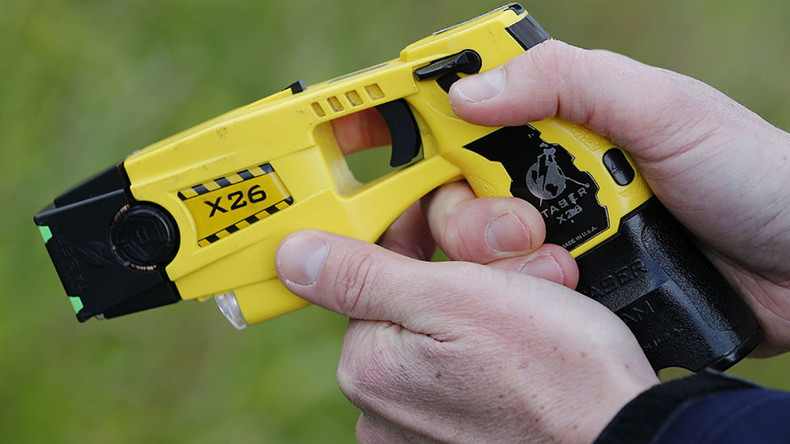 The use of Tasers by the Baltimore Police Department has been concentrated mostly on African-Americans and residents in the city's poorest neighborhoods who did not pose a threat, according to a new report based on police data.
Between 2012 and 2014, Baltimore PD used Tasers more often than any other law enforcement agency in Maryland, the Baltimore Sun reported. Out of some 730 incidents, almost 90 percent of people targeted with Tasers were African-American. Roughly 63 percent of the city's population is black.
The majority of Taser incidents – about 70 percent of them – took place in neighborhoods with the city's lowest median incomes. Only about 11 percent occurred in high-income neighborhoods.
Notably, officers almost always used Tasers against individuals who were not listening to police orders but were also deemed to be "non-threatening," according to the Sun, which based its report on police data encompassing some 3,000 cases through 2014. In 98 percent of all the analyzed cases, police said that the suspects they shocked were not a threat.
Across the entire state of Maryland, almost 60 percent of incidents involved someone deemed "non-compliant and non-threatening."
"Who suffers the most when police departments have deficient policies and procedures? Minorities and poorer communities suffer," Baltimore Police Commissioner Kevin Davis told the newspaper after he was presented with the findings.
Additionally, the way police have used Tasers is also under scrutiny. More than 100 cases saw officers use a Taser for more than the maximum recommended time of 15 seconds. Around Maryland, police were found to have used Tasers to shoot people in the chest and to drive them directly into the bodies of individuals, both of which the Justice Department recommends against doing.
Read more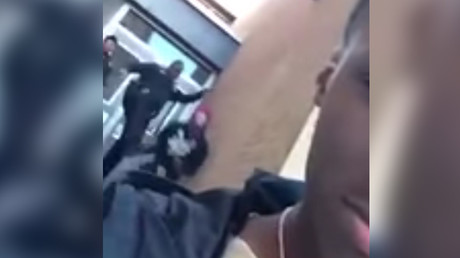 "This is not community policing," said Tessa Hill-Aston, president of the Baltimore chapter of the NAACP, to the Sun. "It is not the right way to solve the city's problems. We're going to have to address it."
The findings come as police in Baltimore attempt to reform training techniques and policing standards in response to criticism from local residents and nationwide. The department was placed under the microscope after the death of Freddie Gray, an African-American man who died in April 2015 while in police custody.
Since Commissioner Davis was placed in charge, he has spearheaded a series of policy changes, including stating that Tasers should only be used for five seconds before officers need to re-evaluate the situation. Officers are not supposed to shock suspects multiple times unless the suspect constitutes an immediate threat or can reach for a weapon. Additionally, police now have to detail their reasoning every time they use a Taser.
Supporters of the expanded use of Tasers argue that it is a legitimate alternative to using lethal force that won't put lives in danger. One person in Baltimore has died via Taser since 2009, the Sun reported, while the statewide death toll stands at 11.
Still, critics argue that officers may choose to use a Taser on a non-compliant suspect rather than reasoning with them.
"Police have a fundamental responsibility to work to communicate to get people to comply with their directions," former Baltimore Police Commissioner Frederick H. Bealefeld III told the Sun. "Anything that [interferes] with that, we have to be careful with."