Lead poisoning in Los Angeles: California officials struggle with potential crisis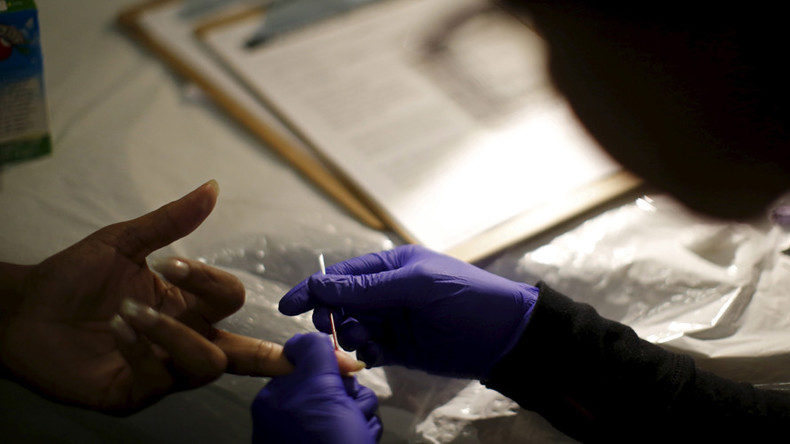 Children under the age of six living near a former battery plant in Vernon, California have high levels of lead in their blood, a new study finds. Governor Jerry Brown has pledged $176 million in aid, but the affected families aren't holding their breath.
The Department of Toxic Substances Control requested that the children in the area around the Exide Technologies plant be tested. The California State Department of Public Health followed up on the request and found that children less than six years old living near the plant were likely to have more lead in their blood than children from nearby Los Angeles County, City News Service reported.
The study also found that the age of the homes the children lived in was a contributing factor, as lead levels in paint were not regulated until 1978.
The US Centers for Disease Control and Prevention considers levels of led exceeding five or more micrograms per deciliter of blood to be significantly high – so much so that it requires a public health response. The study from California's Department of Public Health found that 3.58 percent of young children residing a mile or less away from the plant had concentrations of lead in their blood of 4.5 micrograms per deciliter or more.
The study's data on blood test results was limited to those from 2012, the last year that the Exide plant was fully operational, according to the Los Angeles Times. However, it found that children living closest to the plant had elevated blood lead levels nearly double the national rate of 1.95 percent.
The study also found that many children residing around the former Vernon battery plant were living in homes that increased their potential exposure to lead. Only 1.87 percent of children whose homes were built after 1940 had elevated blood lead levels, while 3.11 percent of those whose houses were built before that did.
As a result of the findings, Governor Jerry Brown has proposed $176.6 million for cleaning up and testing the areas around the Exide plant. Residents of the community, however, will believe it when they see it.
"I don't know why it's taken so long, you would think by now they would be further along," Teresa Marquez told EGP News. She heard lawmakers promise to fund Brown's proposal within two weeks through "urgency legislation" over two months ago.
Read more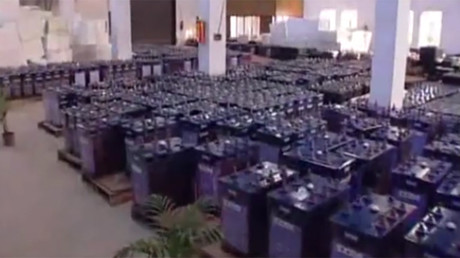 While legislators finally did approve the measure on Wednesday, Marquez remains unimpressed. "Children are being poisoned. We want it done yesterday," she added.
Marquez has reason to be displeased with the state's handling of the situation in Vernon. Although the LA County Department of Public Health carried out voluntary blood testing on Exide's dime, the results weren't shared with the Department of Toxic Substances Control until recently, the Los Angeles Times reported.
Bruce Lanphear, a public health physician and professor of health sciences at Simon Fraser University, told the Los Angeles Times, "Officials should rely on blood lead data and soil lead levels to identify hot spots and target cleanup," adding, "Otherwise they will be shooting in the dark."
Exide operated in the Vernon neighborhood for 30 years on a temporary permit using outdated pollution controls. The Los Angeles Times reported that the Department of Toxic Substances Control was aware of the damage being done to the Vernon neighborhood but dragged their feet in response.
The plant permanently ceased operations in 2015 amid threats that federal criminal charges would be filed.
Although Exide officials committed $50 million to cleaning up the neighborhood, only 200 properties have been so far.