Lead again: 99 percent of properties near LA battery plant need cleanup
Published time: 23 Mar, 2016 16:41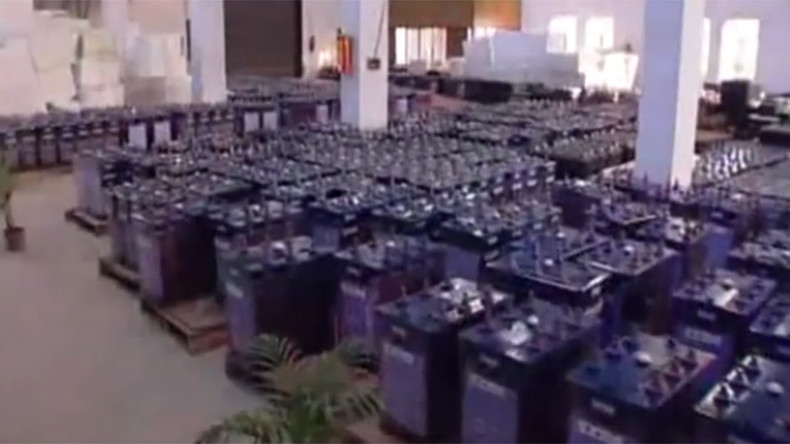 Properties near a battery recycling plant in Vernon, California – just south of downtown Los Angeles – are receiving city resources to clean up lead contamination, which tests showed affects nearly every home in the area surrounding the facility.
Of the 1,008 properties tested for lead by either the California Department of Toxic Substances or Los Angeles County, only five do not require cleanup – meaning over 99 percent of them have been contaminated with the toxic metal.
Authorities plan to eventually test and clean up more than 10,000 properties, which include homes, daycare centers and schools, in a 1.7 mile (2.7 km) radius around a now-closed Exide battery recycling plant in Vernon. The neighborhoods being tested are Boyle Heights, East Los Angeles, Bell, Commerce, Huntington Park and Maywood.

"This is clearly the largest cleanup the department has ever undertaken," said Barbara Lee, director of the Department of Toxic Substances Control, according to the Los Angeles Times.
Authorities across the US are on the lookout for lead contamination in the wake of the scandal in Flint, Michigan, where thousands of residents were poisoned by lead leeching from corroded water pipes.
California health officials said Monday that they will focus on decontaminating properties with the highest levels of lead, or 1,000 parts per million or above. About 20 percent of yards tested for contamination fall into this category, while the rest tested between 80 and 999 parts per million.
Last month, Governor Jerry Brown pledged to $176.6 million to pay for the cost of cleaning up the thousands of properties in Vernon following an outcry from community activists. The Democratic governor would eventually seek to be reimbursed for the funds from Exide.

"With this funding plan, we're opening a new chapter that will help protect the community and hold Exide responsible," Brown said in a February statement.
The entire cleanup process is expected to take more than two years, with health officials estimating it to be completed by June 2018. Approval from California's legislature is required for the appropriation of the funds, however.
Exide agreed to shut down its facility in March 2015 as part of a deal with federal prosecutors, after it was discovered that the plant had been releasing a fine lead dust into surrounding neighborhoods for decades. To avoid criminal charges, the company agreed to cover the full cost of the cleanup.
Lead pollution can cause serious health problems in humans, such as developmental disabilities and impaired intelligence, even at low levels. Children and pregnant women are at risk for issues associated with lead exposure.