Bronx 'ain't riding with' Cruz after anti-immigrant comments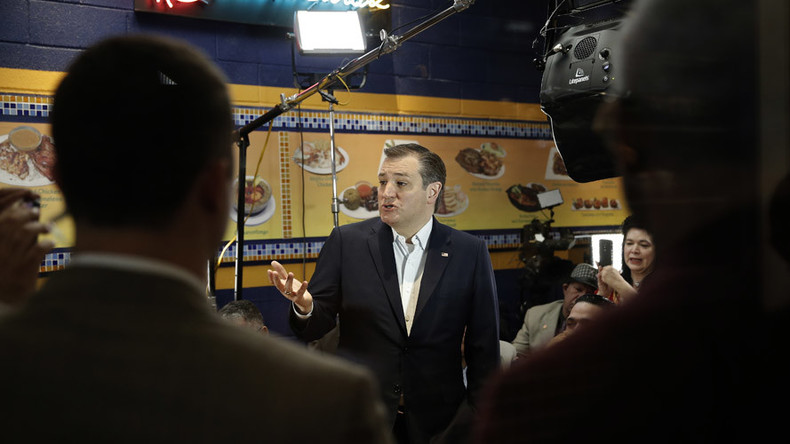 The Bronx has a mixed reputation. For many, it's one of New York City's last vestiges of a thriving working class community, while for others, it's just where Yankee Stadium is. But to presidential candidate Ted Cruz, it's a place he is not wanted.
The Texas senator apparently never considered that a New York presidential primary might be so important to his political career when he mocked Senator Chuck Schumer's (D-New York) stance on immigration during a conservative conference two years ago, saying, "Now, I understand that Manhattan is very concerned with their security with the Bronx, but it's a little bit different on 2,000 miles of the Rio Grande."
The idea seemed to have still not registered when Cruz said in a January presidential debate that "everyone understands that the values in New York City are socially liberal, pro-abortion, pro-gay marriage, focus around money and the media."
However, it would appear now, that the chickens have finally come home to roost.
Cruz was scheduled to speak at the Bronx Lighthouse College Preparatory Academy on Wednesday, but he was disinvited after students penned a letter to their principal saying, "The presence of Ted Cruz and the ideas he stands for are offensive. His views are against ours and are actively working to harm us, our community, and the people we love. He is misogynistic, homophobic, and racist."
Destiny Domeneck, 16, was one of the students involved in writing the letter.
"We told her if he came here, we would schedule a walkout," she told the New York Daily News. "Most of us are immigrants or come from immigrant backgrounds. Ted Cruz goes against everything our school stands for."
Cruz's hard line stance on immigration has not been well received in the Bronx, where 34 percent of residents are foreign-born, according to the US Census.
At a campaign stop at Sabrosura Restaurant on Wednesday, he was confronted by activists Gonzalo and Rodrigo Venegas, who compromise the hip-hop duo Rebel Diaz.
"Why are you in the Bronx if you're such an anti-immigrant?" Rodrigo said to the Texas senator as he tried to brush past the protesters. They proceeded to follow Cruz towards the back room where he was scheduled to speak, but the brothers were then ejected from the restaurant.
Bronx Borough President Ruben Diaz Jr., son of Senator Ruben Diaz, Sr. (D-New York), said in a press conference that Cruz "not only offended New Yorkers, he offended Bronxites, and now he's here today in New York and in the Bronx looking for money and votes," the New York Post reported.
To understand better why the Bronx is so hostile to Cruz, RT reached out to comedian and Bronx native Petey DeAbreu in a text message exchange.
"I'm from the community, with the community and for the community, so if the community ain't riding with him, I'm not riding with him."
As to why the Bronx community rejected Cruz, DeAbreu alluded to President Obama, explaining, "we just had a dude who look like a Dominican landlord in office for 8 years and now they tryna put in a dude that look like the realtor who gonna steal the property in office."