'Panama Papers' turn up names of rogue US execs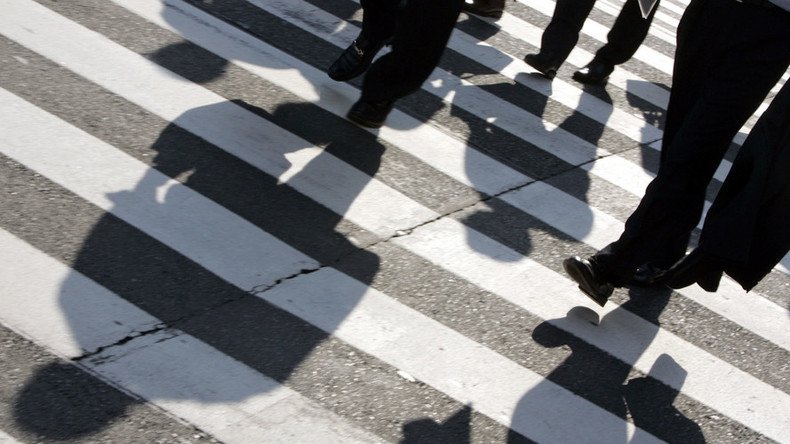 Documents dubbed the 'Panama Papers' have revealed the names of over 200 US residents who used the services of Panamanian firm Mossack Fonseca. Among them are several businessmen charged with financial crimes, or already convicted of wrongdoing.
Some of the names on the list appear to be retired Americans seeking to buy real estate in Panama and Costa Rica, according to the International Consortium of Investigative Journalists (ICIJ), the US-based group that is publishing revelations from the documents obtained by an anonymous hacker in 2015.
Initial revelations by ICIJ have sought to implicate celebrities and politicians across the world. It has since emerged that Mossack Fonseca had registered over 1,000 businesses in the US – primarily in Nevada and Wyoming – and that it had many US clients in Panama as well.
READ MORE: 'Panama Papers' company set up 1000+ businesses in USA

Among the company's US clients listed in the documents are four businessmen who have been convicted of financial crimes, as well as one who is currently facing serious charges. Their identities were first made public by McClatchy Newspapers.
Robert Miracle of Washington was sentenced in 2011 to 13 years in prison for mail fraud and tax evasion, over his role in a $65 million Ponzi scheme involving an oil field in Indonesia. In 2008, John Michael "Red" Crim of Pennsylvania was convicted to eight years in prison, for involvement in a plot to cheat the US tax authorities of $10 million in revenue using fraudulent trusts. The same year, Jonathan Kaplan of Massachusetts received a 5-year probation sentence for accepting a bribe from a client of his prepaid telephone card business. In 2007, California real-estate mogul Igor Olenicoff was sentenced to two years of probation and a $52 million fine, for tax evasion and use of offshore shell companies.
Wall Street financier Benjamin Wey was indicted in September 2015, on charges of securities fraud, wire fraud, conspiracy and money laundering. The government claims he used family members to secretly gain control of large blocks of stock in companies through "reverse mergers" between Chinese corporations and US shell companies – incorporated by Mossack Fonseca, according to McClatchy. Wey's indictment says he accumulated tens of millions of dollars in illegal profits by manipulating the companies' stock prices.
Announcing the indictment, US Attorney Preet Bharara of the Southern District of New York called Wey a "master of manipulation." Wey, president of the New York Global Group, told USA Today there was no evidence he'd ever owned or controlled a foreign account.
The leaked documents have been of great interest to the US government, which said it would use them in prosecuting financial crimes as well as upholding the sanctions regime against countries such as Russia.
"The US government intently focuses on investigating possible illicit activity, including violations of US tax laws or sanctions, using all sources of information, both public and non-public," the Department of Treasury told Bloomberg News in an emailed statement.
Ernst Wolff, a journalist and author of 'Pillaging the World: The History and Politics of the IMF,' says the US is using the scandal to cause upheaval around the world and redirect the flow of money into tax havens in America.
"Of course, they have to put in some American individuals and some American companies in order to kind of camouflage the whole thing," Wolff told RT. "But those are only minor people in there. The big people in there are non-American citizens: they are Europeans; they are people from different countries all over the world."
"This is this anti-Russian, anti-China, anti-Iran campaign that just keeps beating in America," Gerald Celente, publisher of the Trends Journal, told RT. "I believe that this might be a push back from Soros for Russia last year banning a number of American NGOs. So, this could be payback."
You can share this story on social media: