MIT researchers create 3D-printed robots that 'practically walk out of' printer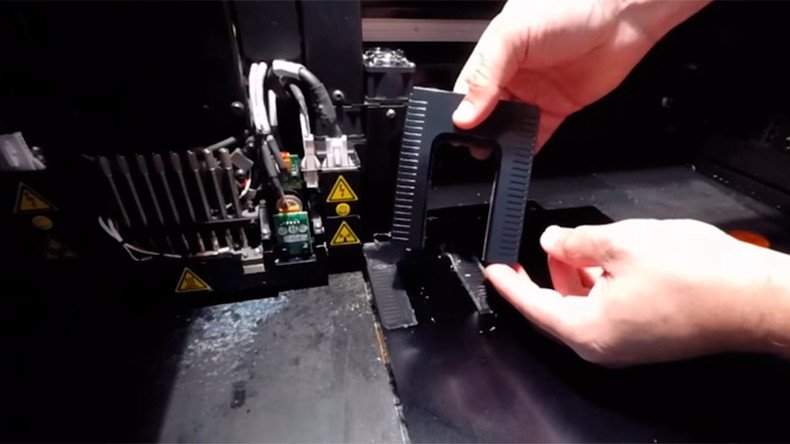 First-of-their-kind robots made from both liquids and solids in a commercially-available 3D printer can walk on their own, without any manual assembly required, thanks to a new method developed by engineers at the Massachusetts Institute of Technology.
The robots are 3D-printed in one single step using functional hydraulics.
"All you have to do is stick in a battery and motor, and you have a robot that can practically walk right out of the printer," said Daniela Rus, director at MIT's Computer Science and Artificial Intelligence Laboratory (CSAIL).
In a new paper, CSAIL researchers presented a process they call "printable hydraulics." The technique involves using a 3D inkjet printer to stack up material half the width of a human hair one layer at a time. The material is then dried using high-intensity ultraviolet light, which solidifies certain parts.
"Inkjet printing lets us have eight different print-heads deposit different materials adjacent to one another, all at the same time," said Robert MacCurdy, an MIT postdoc and co-author of the study. "It gives us very fine control of material placement, which is what allows us to print complex, pre-filled fluidic channels."
It took 22 hours to print the six-legged, caterpillar-like robot using a modified version of a commercially-available printer costing over $100,000. The robot can walk independently, thanks to 12 hydraulic bellows.
While other research outfits have printed 3D robots from scratch, the CSAIL team's liquid-and-solid method allows for printing bots with more complex forms at higher speeds and with greater efficiency.
You can share this story on social media: