'Bigoted and misguided': American Muslims file twin lawsuits over terror watch list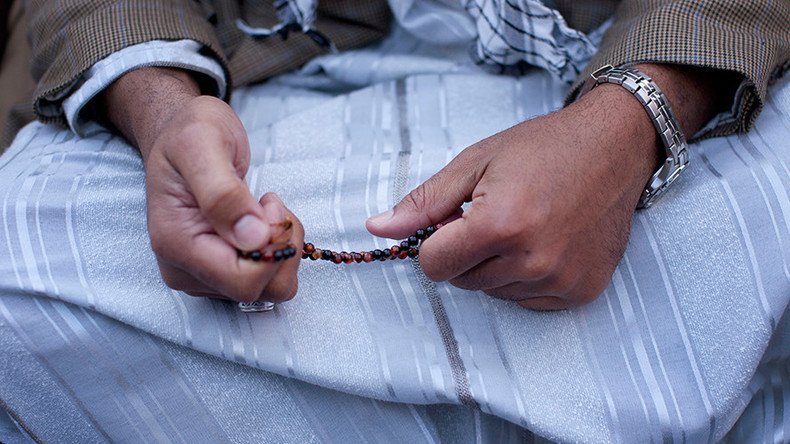 A seven-month-old baby is among 15 American Muslims named in two lawsuits being brought against the US government by the Council of American-Islamic Relations for placing the plaintiffs on the so-called terror watch list without due process.
"The terrorism watch lists are premised on the false notion that the government can somehow accurately predict whether an innocent American citizen will commit a crime in the future based on religious affiliation or First Amendment activities," said Lena Masri, legal director for the Council of American-Islamic Relations, Michigan, in a statement released on Tuesday.
"Our lawsuits challenge the wrongful designation of thousands upon thousands of American Muslims as known or suspected terrorists without due process," she added.
The complaint, filed in US District Court for the Eastern District of Virginia, on behalf of 18 plaintiffs, argues that the secret federal watch list consolidated on the government's Terrorist Screening Database (TSDB), includes the names of American citizens "based on mere guesses, hunches, and conjecture, and even simply based on matters of race, ethnicity, national origin, religion," and violates their constitutional rights.
The consequences of that designation not only affects people's ability to fly on airplanes, but also obtain licenses, a firearm, a bank account, a visa for relatives, or to wire transfer money, and conduct a normal life, argued the complaint.
Once on the list, an individual has no means of removing themselves or challenging the basis for their inclusion.
The Terrorist Screening Center was established under the Bush Administration by then Attorney General John Ashcroft in September of 2003 to consolidate the government's approach to screening for terrorists. The TSC is administered by the Federal Bureau of Investigation, and the database has become a master repository for suspected international and domestic terror records used for watch list related screening.
The complaint states the watch lists include the Selectee List and the No-Fly List. Persons on the Selectee List are systematically subject to extra screening at airport and land border crossings and often find "SSSS" on their boarding passes to indicate a passenger's watch list status to airline employees and screeners. Persons on the No-Fly list are prevented from flying into, out of, or even through US airspace.
One of the plaintiffs, Baby Doe, was a seven-month old "when his boarding pass was first stamped with 'SSSS' designation, indicating that he had been designated as a 'known or suspected terrorist,'" the complaint states.
The suit says that in 2009, the federal government nominated 227,932 people for the lists, and in 2013, the number more than doubled to 468,749. It referred to the secret watch list as the product of "bigotry and misguided, counterproductive zeal."
"Through extra-judicial and secret means, the federal government is ensnaring individuals into an invisible web of consequences that are imposed indefinitely and without recourse as a result of the shockingly large federal watch list that now includes hundreds of thousands of individuals," according to the complaint.
One of the plaintiffs, Anas Elhady, an American citizen, said he was routinely referred to secondary inspections, handcuffed, and detained by Customs Border Patrol at land crossings when he attempted to re-enter the US from Canada. Officers often subjected him to prolonged detention, questioning him from four to 12 hours each time.
The complaint said "[Elhady] was routinely asked questions about his religious beliefs and practices, what sect of Islam he belongs to, what mosque he prays at…and his boarding pass was stamped with 'SSSS' designation indicating that he had been designated as a 'known or suspected terrorist.'"
Elhady filed a request to be removed from the list. During a secondary inspection at a border stop in Detroit in 2015, he was held for six hours in a freezing cell without his jacket or shoes, and ended up in the hospital after falling down unconscious. Several months later, the FBI approached him and told him his phone was being tapped.
Another plaintiff, Osama Hussein Ahmed, 24, an American citizen, flew into Detroit on a commercial flight from Yemen in 2011. He was escorted from the gate into an interrogation room and questioned for six to seven hours by FBI agents, who also confiscated his USB drive and downloaded the information. Several days later he was contacted by a special agent who wanted to recruit him to become an informant in Yemen. They used the information they had found on the drive to bribe him by offering to teach him sky diving and other perks, according to the complaint.
"Special Agent Joel Kelso informed Mr. Ahmed that his name was on the No-Fly List, and that if he cooperated, his name would be removed the list," said the complaint.
Ahmed engaged a lawyer shortly after filing a complaint asking that his name be removed from the No-Fly List. The same special agent told the attorney there was no reason his client should be on the No Fly List. Now his name is on the Selectee List, and his boarding passes are stamped with "SSSS."
The others in the suit described similar experiences, alleging they had been detained, sometimes handcuffed, and questioned inappropriately for hours. The suit does not specify the precise level of damages being sought.
A Justice Department spokeswoman declined to comment on Tuesday.
The Washington Post reported that federal authorities have implemented new procedures in response to previous legal challenges to the no-fly list, giving those who think they are on it a mechanism to inquire about it.
You can share this story on social media: