WhatsApp rolls out end-to-end encryption for its billion users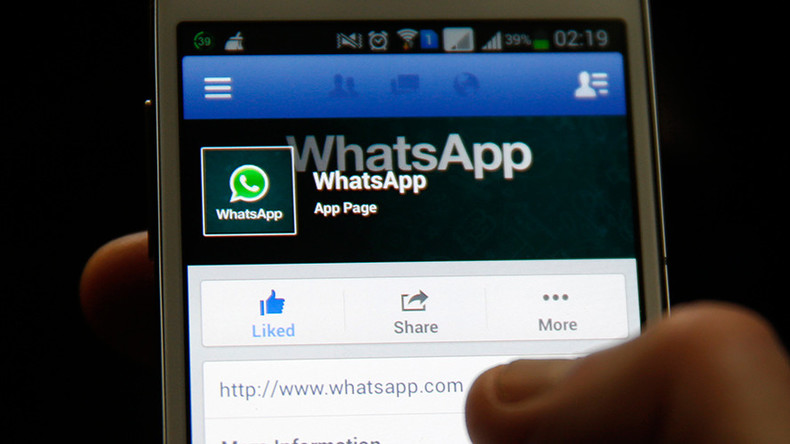 Messaging giant WhatsApp completed its effort to fully encrypt every message and call made over its application. This means that even if WhatsApp wanted to, employees wouldn't be able to peer into users' messages or hand them over to snooping authorities.
WhatsApp announced Tuesday that messages sent over the service are only stored in a meaningless hash on WhatsApp servers by default. The update took a year and a half to roll out, and affects the messaging service's billion users.
The announcement from the company, which is a subsidiary of Facebook, comes amid something of cold war between Silicon Valley and the US government on matters of encryption and privacy.
The highest-profile instance of this faceoff happened between Apple and the FBI, where the government initiated a legal battle to force the company to open an iPhone used by one of the San Bernardino terrorists. The litigation abruptly ended last month because the FBI managed to break into the phone using an unknown method without Apple's help.
While the timing may seem perfect in the wake of that controversy, WhatsApp has been in the process of strengthening privacy since November 2014, when it partnered with Open Whisper Systems to implement the nonprofit's encryption protocols.
"The desire to protect people's private communication is one of the core beliefs we have at WhatsApp, and for me, it's personal," Ukrainian-born WhatsApp founder Jan Koum wrote in a Tuesday blog post. "I grew up in the USSR during communist rule and the fact that people couldn't speak freely is one of the reasons my family moved to the United States."
The new privacy standards could affect the messenger's one billion users, but the end-to-end encryption is reliant on all communicants being upgraded to the software's latest version. The WhatsApp client will notify users as to whether or not their messages are fully encrypted.
While the company's blog post calls encryption "one of the most important tools governments, companies, and individuals have to promote safety and security in the new digital age," many in the US government have sought to undermine encryption on the basis of national security concerns. WhatsApp has been in the crosshairs of authorities before, and in March the service's messaging encryption thwarted a court-approved wiretap.
READ MORE: ISIS using Android app to send encrypted messages, plan attacks
On Monday, Senator Richard Burr (R-North Carolina), chairman of the Senate Select Committee on Intelligence, said that he would soon unveil legislation that would regulate encrypted communications. In July, FBI Director Jim Comey pushed for the tech industry to create "backdoor" keys to bypass encrypted software.
In their blog post, WhatsApp's founders gestured at the government's enmity with encryption, assuring users that "no one can see inside the message."
"Not cybercriminals. Not hackers. Not oppressive regimes. Not even us," the blog post reads.
You can share this story on social media: