ISIS using Android app to send encrypted messages, plan attacks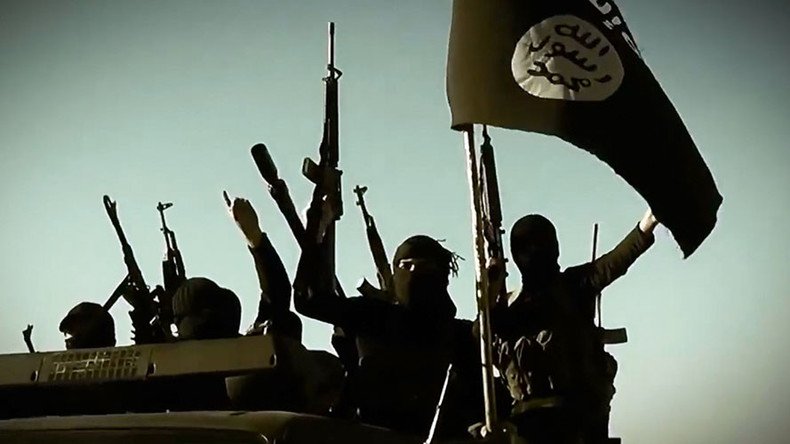 Islamic State has built its own secure Android messaging app, according to a counter-terrorism network affiliated with the hacktivist group Anonymous. The app is reportedly being used to send encrypted messages regarding planned attacks.
The app, called Alrawi.apk, is being used by the terror group for communications and contains "encrypted communications features," according to Ghost Security Group (GhostSec), which discovered the app's encryption capabilities on January 11.
"The encryption is not as robust as what you would find coming out of a company's R&D labs, but it does stand to prove that they are making efforts to encrypt their own communications to some degree. I believe it would be safe to assume that the future of ISIS online may be apps," a spokesperson for GhostSec told Newsweek.
It comes just one month after GhostSec noticed that Islamic State (IS, formerly ISIS/ISIL) was using a separate app called Amaq Agency. That tool is designed for "propaganda distribution" and allows users to "follow the most recent news and video clips," GhostSec told website Defense One.
Both Alrawi.apk and the Amaq Agency app use the Android operating system, but are not available through the Google Play store. Instead, IS supporters must download the app's code in order to run it on their smartphones or tablets.
Prior to the newest two apps, IS was using the encrypted messaging app Telegram to distribute propaganda and recruit potential militants. Telegram says it has suspended over 660 IS-related accounts since November, although Newsweek has reported that dozens of public and private channels – some with as many as 2,000 followers – still remain.
Speaking of ISIS: over 660 public ISIS channels banned since November; 5-10 removed daily following reports to abuse@telegram.org

— Pavel Durov (@durov) 15 января 2016
IS appears to still be using Telegram and Twitter direct messages to send out photo and video updates, according to the International Business Times, but conversations about planned attacks are reportedly taking place on Alrawi.apk or offline.
GhostSec, an offshoot of Anonymous, has been involved in tracking and taking down IS social media accounts over the past year, claiming to have removed 57,000 social media accounts used for recruitment and propaganda purposes. The group, which cooperates with intelligence agencies around the world, gained momentum after last year's Charlie Hebdo shootings in Paris.
You can share this story on social media: