Germany 'prime target' for Paris-style terrorist attacks, admits leaked government report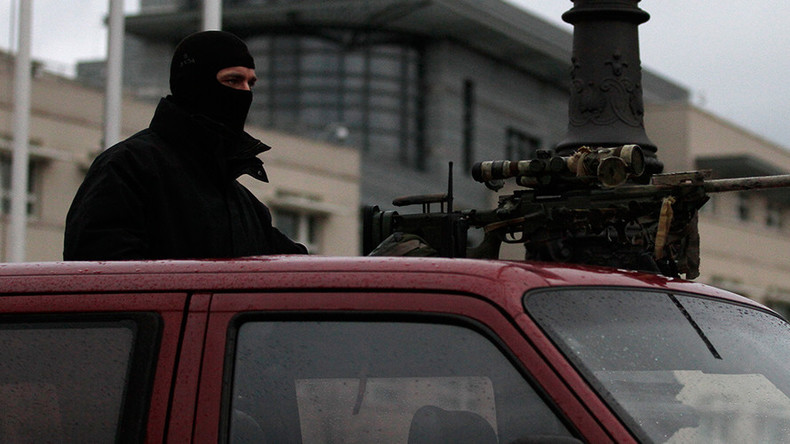 A confidential interior ministry report, obtained by German daily Bild, says that home-grown lone wolves and Islamic State fighters returning from Syria are likely preparing elaborate attacks on civilian targets inside the country.
"Germany is the avowed and actual target of jihadi-motivated violence… that could happen any time," says the document, which is intended for internal use by officials attempting to bolster the country's security defenses.
Security forces believe terrorists will use "multiple, time-staggered attacks on varied targets" to create a sense of overwhelming panic and lasting fear. The blueprint highlighted by the authors is the Paris attacks, which involved half a dozen different targets, most of them in close proximity, as the Islamist terrorists gunned down Parisians inside a nightclub and a café. The Charlie Hebdo attacks a year ago also involved similar coordinated tactics.
Just as then, terrorists will likely attack "soft or symbolic targets," with the authors stating that "any public or sporting events, either indoors or outdoors are a security risk."
The report warns that terrorists will have access to unconventional – possibly home-made – explosives, as well as guns. The Paris terrorists were able to purchase weapons and ammunition on the thriving black market that has flourished in Belgium.
Having avoided participation in foreign interventions, and with a formerly relatively settled Muslim population, mostly from Turkey, Germany has never been the target of a large-scale Islamist terror attack.
However, the government loosely estimates that over 800 German residents have traveled to Syria and Iraq to fight for Islamic State (IS, formerly ISIS/ISIL), 300 of which have returned "battle-hardened and completely brutalized," according to the report. Federal police say that it is currently monitoring 420 suspected terrorists inside the country.
Germany has welcomed more than one million visa-less migrants in the past 12 months, a plurality of whom are from Syria. Many of them have passports that cannot be verified or have no identifying documents at all. It is known that several of the Paris attackers, who were all EU citizens, slipped back into Europe among the throngs of refugees using forged papers.
Hans-Georg Maassen, the head of the Federal Office for the Protection of the Constitution, the country's internal security agency, said in an interview with RBB-Inforadio on Thursday, that Germany will be unveiling a new, more nuanced risk management framework for dealing with potential terrorist threats in the coming months.
"In the future, it may not always be 'lights-on' or 'lights-off,' it may be more a dimmer switch. Security measures may have to be strengthened at public events, such as football matches, rather than see them being cancelled. Other countries have coped with the problem," said Maassen.
You can share this story on social media: