Putting the heel in Tar Heel: Federal funding to North Carolina under review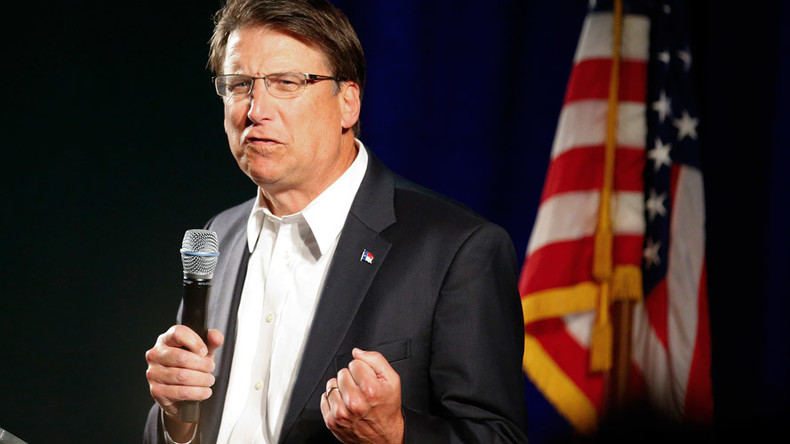 North Carolina's House Bill 2 has been the subject of controversy all over the nation – so much so that five federal agencies are considering withholding funds from the state in response to the bill, which blocks anti-LGBT discrimination lawsuits.
House Bill 2 blocks local governments from creating their own rules regarding gender and sexual discrimination, as well as employment, wages, and public accommodations. Critics say the law targets the LGBT community, while supporters claim that HB2 protects religious freedom by not requiring people to serve same-sex couples if it goes against their faith. HB2 also requires that individuals use public bathrooms and locker rooms that correspond with their biological gender, rather than the gender with which they may identify.
The US Education, Transportation, Labor, Housing and Urban Development, and Health and Human Services departments are all in the process of reviewing their funding to North Carolina, the Washington Post reports. Although there is no indication of how much money North Carolina is on the verge of losing, the Tar Heel State receives as much as $1 billion annually from the Department of Transportation alone.
White House press secretary Josh Earnest told the press that, although the White House is not offering specific guidance for the departments' reviews, "this administration is committed to defending and even promoting the equal rights of all Americans, including LGBT Americans."
Federal agencies are not the only public authorities rethinking their relationship with North Carolina. Seattle, San Francisco, and New York State have restricted non-essential public-employee travel to North Carolina. New York Governor Andrew Cuomo signed an executive order on Tuesday preventing taxpayer money from being used for non-essential travel to North Carolina.
Read more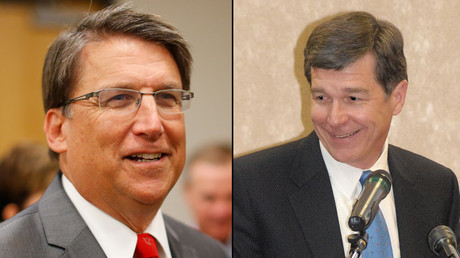 The private sector is also pushing back against HB2, a bill that many have called unconstitutional for preventing certain discrimination-based lawsuits. Lionsgate, the California-based entertainment company behind such popular programs as Weeds, Nurse Jackie, and Mad Men, had planned to film a pilot in North Carolina that would have employed over 100 people, rented equipment, and booked hotel rooms in the state. However, WRAL reported that Lionsgate has taken its business elsewhere.
In a more direct response to HB2, Braeburn Pharmaceuticals said it is "reevaluating our options based on the recent, unjust legislation" with regards to establishing a $20 million manufacturing and research facility in North Carolina. Just a week prior, they had announced that they were offering 50 new jobs with an annual wage of $76,000 at the future facility.
North Carolina has given no indication of budging, however. Ricky Diaz, a spokesman for Governor McCrory's reelection campaign, told the Washington Times, "It's shameful the Obama administration would consider using North Carolina children and families as pawns on a political chessboard in an attempt advance their radical political agenda to eliminate sex-specific bathrooms and locker rooms in schools."
Despite the potential cost of HB2, other states seek to follow suit. Georgia proposed a similar bill. However, after the National Football League and Walt Disney threatened to boycott their state, Republican Governor Nathan Deal vetoed the measure, saying, "I do not think we have to discriminate against anyone to protect the faith-based community in Georgia."
One lawmaker in Texas is less concerned about the repercussions of these types of measures. State Representative Matt Krause, a Republican, is seeking to add anti-LGBT discrimination into the state's constitution. Krause seeks to "supplement the state's existing law to allow business owners to refuse services to people whose lifestyles clash with their religious beliefs," the Austin American-Statesman reported.
Krause's proposed constitutional amendment would not go through the normal process of enacting a new law, which requires a simple majority in both chambers and the approval from the governor. Its passage would depend on voters, who would need to support it via the ballot box.