BEAM me up, Scotty: NASA sending inflatable space home to ISS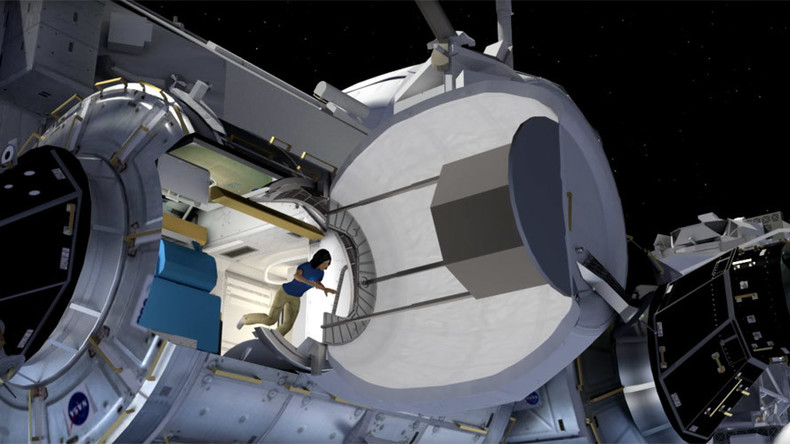 If humans are ever going to live beyond Earth, they're going to need a place to call home. NASA's next shipment to the International Space Station includes an inflatable habitat that may fit the part and even be involved in a future mission to Mars.
On Friday, SpaceX will be firing off a resupply mission to the ISS, and one of the items onboard will be the Bigelow Expandable Activity Module (BEAM). It's a 3,100-pound structure that will expand from over 5 feet long when deflated to 12 feet long when fully expanded and filled with air.
Built under a $17.8 million NASA contract, BEAM comes in at about the size of a small bedroom or a one-car garage, and has been designed by Bigelow Aerospace with the idea that it can give astronauts the space to work and live out in the harsh environment of space. Once attached to the ISS and inflated, NASA will be able to test its durability, leak performance, structural integrity, and its ability to shield against radiation.
"It'll be the first time human beings will actually step inside this expandable habitat in space," says retired astronaut George Zamka, who has worked for Bigelow Aerospace, to USA Today. "It'll feel pretty beefy … There won't be this sense of it being like a balloon."
Safety is obviously a huge priority, and to protect the BEAM from space debris and other objects it has been outfitted with layered walls composed of material similar to Kevlar, a synthetic fiber used in bulletproof vests. According to NASA's Rajib Dasgupta, floating debris and junk will not be able to tear into the material.
Read more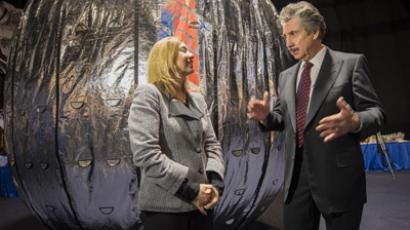 Although NASA is planning to test the BEAM for about two years – astronauts will "routinely enter to take measurements" and monitor other aspects, NASA says – those onboard the ISS won't actually be spending that much time in the structure. They'll only be inside for roughly three hours at a time every four months.
Once the two-year project is up, the ISS' robotic arm will unhook BEAM and send it plummeting back down to Earth, where it will burn upon entering the planet's atmosphere.
If successfully tested and sufficiently protective, BEAM may represent a significant stepping stone for future space travel. Since expandable habitats take up less space when deflated and weigh less as well, they can "increase the efficiency of cargo shipments, possibly reducing the number of launches needed and overall mission costs," according to NASA.
In addition to BEAM, the next ISS resupply mission is also noteworthy because it is sending 20 live mice to the facility for the first time, CNBC News reported. Astronauts will use the animals to study treatments that are intended to stop muscle and bone loss.