Right-wing radio key to Ted Cruz's lead in GOP birthplace Wisconsin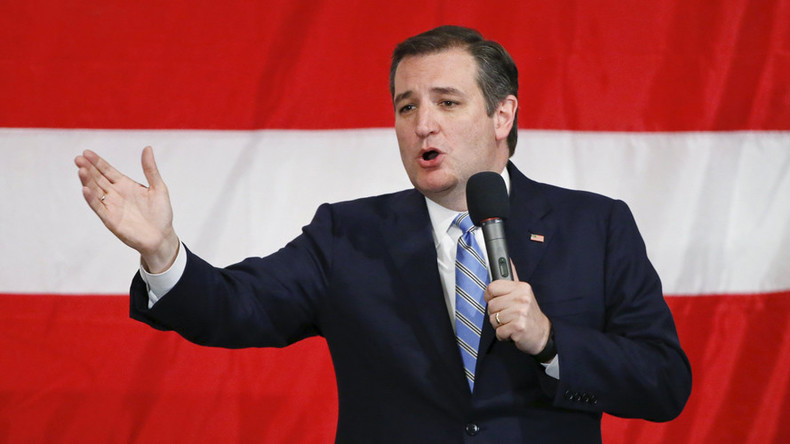 Conservative talk radio, the juggernaut made possible by eliminating the Fairness Doctrine during the Reagan Administration, is still paying dividends for Republicans as candidate Ted Cruz is now leading in the birthplace of his party, Wisconsin.
Cruz is currently an average of 6.8 points ahead of his rival, "new" Republican Donald Trump, according to Real Clear Politics, which combined five of the top polls.
Accused of being a closet supporter of the Democrats by conservative radio host Charlie Sykes, Trump got a grilling on a number of Dairyland talk shows, often ending as a disaster.
Trump calls Charlie Sykes "a whack job . . . he's the worst."

— Ben Jacobs (@Bencjacobs) April 2, 2016
The influential Sykes made it abundantly clear he was no fan of Trump during their intense interview, which helped move Cruz into first place by ten points ahead of Trump.
Conservative radio is usually a place where GOP candidates can feel comfortable, knowing they won't get hard questions. But since Wisconsinites invented the party in the tiny town of Ripon in 1854, they have a litmus test which most RINOs (Republicans in Name Only) like Trump find hard to pass.
And then there's the God connection.
Embracing the conservative revolution started by Reagan in the 1980s, Cruz is hoping to win the nomination on his true Republican credentials, as opposed to Trump's RINO problem.
When the Federal Communications Commission (FCC), led by Reagan appointees, ended the Fairness Doctrine in the late 80s, it opened a floodgate of partisan, some say vitriolic, political commentary 24 hours a day, seven days a week - from national stars like Rush Limbaugh and Sean Hannity, who calls Cruz a "Reagan conservative", to local hosts like Sykes and Vicki McKenna, a former morning-zoo-DJ-turned-right-wing-talker who also trounced on Trump during her program this week.
Mobile internet can be iffy in the state's northwoods, so a good old fashioned AM, or sometimes FM, signal still functions as a mass communicator in Wisconsin.
READ MORE: Why does the US media lie so much?
While Cruz is now benefiting from the abolishment of the Fairness Doctrine, he was feeling a little envious last year when President Barack Obama started using it to his advantage.
"The Obama FCC has invoked the Fairness Doctrine a number of times with sort of wistful glances to the past. Nostalgia," he told The Blaze. "If I had suggested years ago that the Obama administration would send government observers into the newsrooms of major media organizations, that claim would have been ridiculed. And yet that is exactly what the FCC did."
Wisconsin voters from both parties head to the polls this Tuesday.