Newark PD settles with Justice Dept. over unconstitutional violations, will wear cameras
Published time: 31 Mar, 2016 16:01
Edited time: 31 Mar, 2016 16:01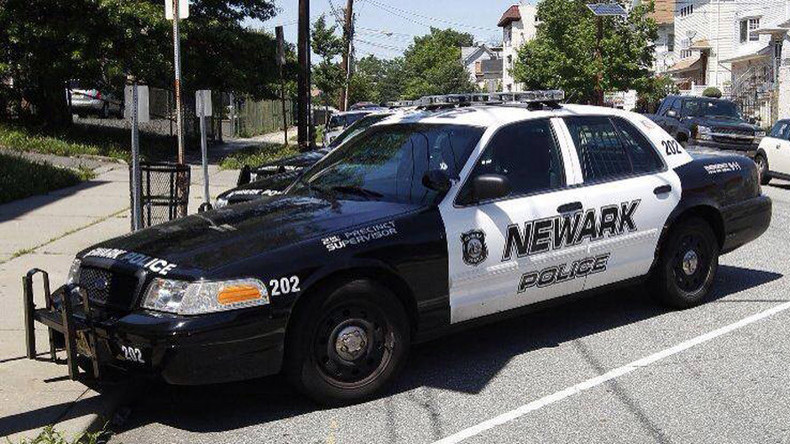 The Justice Department has reached an agreement with the Newark Police Department over allegations of unconstitutional policies that disproportionally affect minorities. Reforms include an overhaul of officer training and the use of body cameras.
Announced on Wednesday, the settlement will also establish an independent monitor to ensure the New Jersey police department complies with the requirements outlined by the agreement.
The settlement resolves allegations that the Newark PD "has engaged in a pattern or practice of unconstitutional stops, searches, arrests, use of excessive force and theft by officers in violation of the First, Fourth and Fourteenth Amendments," the Justice Department stated.
Under the deal, the Newark PD will begin using body cameras and also deploy cameras in police vehicles. The department will be required to revise officer training programs so they feature "bias-free policing principles" and teach officers to conduct stops, searches and seizures in accordance with the US Constitution. Police will also be required to fill out police reports following any use of force on the job.
"Far too many police reports have failed to describe a constitutionally adequate reason for stops of people on the street," said US Attorney Paul Fishman of New Jersey. "Some of this stems from a lack of clarity in NPD's policies and training, which has promoted a view that living or simply being in a high-crime area is in and of itself, criminally suspicious."
According to the Justice Department's review of NPD, which began in 2011, police behavior "had a particularly acute impact on African-Americans," Fishman said. He added that some of the people police stopped and then arrested were either seen by officers to be disrespectful or were "lawfully objecting" to officer behavior.
Although African-Americans compose about 54 percent of Newark's population, about 85 percent of all pedestrian stops by police involved black people, the Justice Department found in a 2014 report.
Fishman said that because the Newark PD was found to have "a pattern of using excessive force," it will be required to improve training for officers on how and when to use force against people they stop.
Another problem documented by the Justice Department was the pattern of Newark PD officers stealing property from people they stop and arrest. The department will now be required to improve its documentation of all evidence that's seized.
All the issues uncovered by the Justice Department led to a relationship between NPD and the people of Newark that has "suffered dramatically," Fishman said. He believes the new settlement will start to improve the situation.
"Community trust has deteriorated, and that in turn has compromised the effectiveness of the department. Today we are taking a major step toward breaking that cycle," he said.
Newark is not alone in having its law enforcement agencies investigated by the federal government. Departments in Ferguson, Missouri, Cleveland, Ohio, Albuquerque and New Mexico have all been required to implement major reforms in the face of allegations of excessive force and unconstitutional practices that primarily affect minorities. The Chicago Police Department in Illinois is also being investigated.