Support for torture in US grows to 63 percent – poll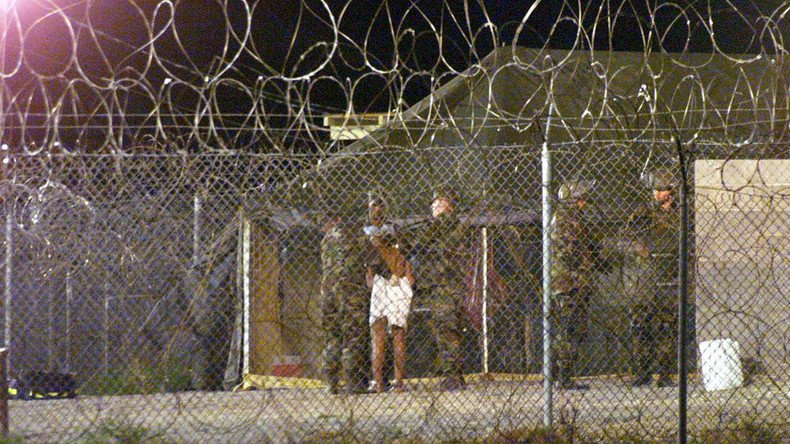 Almost two thirds of Americans believe torture is justified to extract information about terrorist attacks from suspects, according to a new poll. Just as many believe a terrorist attack on US soil is very or somewhat likely in the next six months.
The March 22-28 online poll, conducted by Reuters and Ipsos, asked if torture can be justified "against suspected terrorists to obtain information about terrorism." Some 25 percent of respondents said it was justified "often," while 38 percent said it would be justified "sometimes." Another 21 percent could justify it "rarely," while only 15 percent said torture should never be used.
Respondents identifying as Republicans backed the "often justified" option at twice the rate of Democrats, 36 percent to 18 percent, respectively. That figure was at 24 percent among the independents. Just over half of Democrats (53 percent) supported torture "often" or "sometimes," compared to 82 percent of the Republicans.
Only 4 percent of Republicans and 13 percent of independents were against torture outright, with that number rising to 21 percent among the Democrats.
The willingness to use torture against suspected terrorists could be explained by the conviction of 64 percent of respondents that a terrorist attack in the US was either very or somewhat likely over the next six months.
Interestingly, all three groups appeared equally convinced a terrorist attack was "somewhat" likely, with independents at 42 percent, Democrats at 43 percent, and Republicans at 44 percent. Conversely, only 4 percent of Democrats thought a terror attack was "not at all" likely, compared to 3 percent of Republicans and 2 percent of independents.
"The poll reflects a US public on edge after the massacre of 14 people in San Bernardino in December and large-scale attacks in Europe in recent months," Reuters concluded. According to the agency, the GOP front-runner Donald Trump has "forcefully injected" the issue of torture into the electoral campaign.
A 2014 survey by Amnesty International put American support for torture at only 45 percent, compared to 64 percent in Nigeria and 66 percent in Kenya – both of which have struggled with terrorist attacks by Islamist groups such as Boko Haram and Somalia-based Al-Shabab.
The Reuters/Ipsos poll was based on a sample of 1,976 people, with a 2.5 percentage point margin of error overall, and a 4-point margin of error for both Democrats and Republicans.
You can share this story on social media: