Super Troopers' bum bust: Man arrested with equivalent of 1,400 bags of heroin inside his body
Published time: 30 Mar, 2016 17:08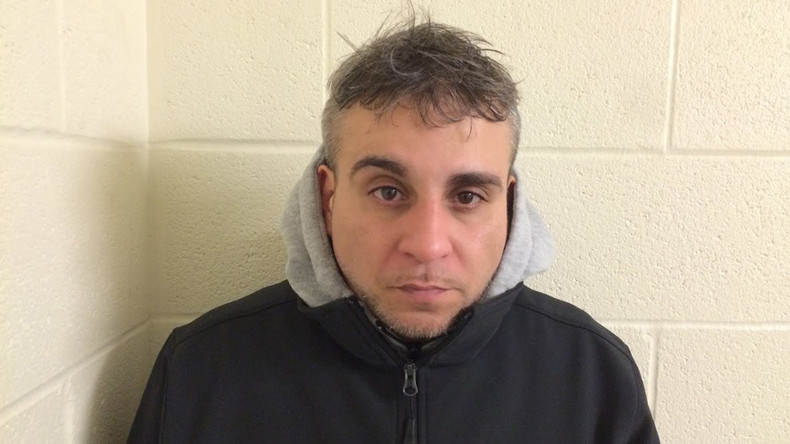 A New York man went through a lot of effort to try and hide the equivalent of 1,400 bags of heroin, but it was all for naught when Vermont State Police stopped him and discovered the stash – inside of his body.
Fernando Estrella, a 41-year-old from the Bronx, was pulled over in St. Albans City, Vermont early Tuesday morning for "numerous motor vehicle violations" when the search for contraband began, Vermont State Police (VSP) said in a press release. Police were alerted to the possibility of drugs by a K9 unit that was accompanying them.
The search came up empty at first, as police couldn't find anything in the vehicle itself. However, they did uncover a heroin needle and a cooking cap, according to the New York Daily News.
Estrella was detained and officers then sought a warrant for a body cavity search. Conducted at a local hospital, the search turned up "approximately 1,428 bags worth of Heroin," police said.
While the troopers did not officially state where the drugs were found when they announced the arrest, Sergeant John Helfant of the VSP told the Daily News that three condoms filled with heroin were found inside Estrella's rectum.
On top of the heroin discovery, police also found that Estrella was arrested in November 2015 for an incident involving cocaine and was on probation, VSP said.
Estrella faces multiple charges, including felony heroin possession, heroin trafficking, heroin importation, and violation of conditions of release.
A couple of weeks ago, the VSP arrested a Vermont couple and accused them of bringing 788 bags of heroin into the state, as well as an ounce of cocaine. They were charged with possession, trafficking and transporting heroin.
Heroin addiction and overdoses have spiked in many parts of the US over the past few years, and Vermont has been one of the hardest-hit states. Fifteen people died from heroin and fentanyl in Vermont during 2012, but in 2015 that number jumped to 53, according to data from the Vermont Health Department; 42 people died from the drugs in 2014.
The rise of heroin has been linked to the over-prescribing of opioid painkillers, which can help people become addicted and even move on to harder drugs. President Barack Obama has said he wants $1.1 billion to fight opioid abuse in the US and wants the country to rethink how it treats the issue.