Utah, Indiana enact new abortion restrictions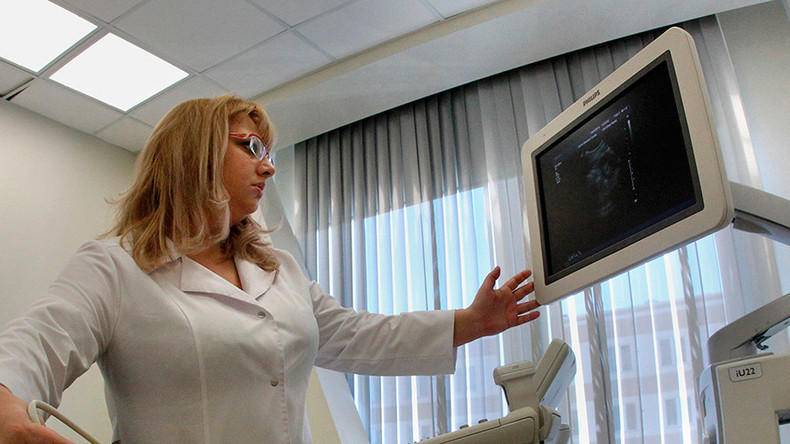 The governor of Utah has signed a law requiring women having abortions after 20 weeks of pregnancy to receive anesthesia. Last week, the governor of Indiana signed a law banning abortions motivated by the sex, race or disability of the child.
Gary Herbert, Utah's Republican Governor, signed the bill into law on Monday, making his state the first to require anesthesia for certain abortion procedures. Advocates of the regulation say that it prevents the unnecessary suffering of late-term fetuses during the procedure.
"The governor is adamantly pro-life. He believes in not only erring on the side of life, but also minimizing any pain that may be caused to an unborn child," the governor's spokesman Jon Cox said in a statement.
The claim that fetuses can feel pain after 20 weeks of gestation is a controversial one, and this dispute was a main point of the debate in the state's legislature.
"You're now mandating [women] take that risk, based on inconclusive and biased evidence. You don't understand what you're legislating," Dr. Sean Esplin, a Utah doctor who testified at a hearing on the bill earlier this month.
Esplin told AP that the anesthesia would have to be administered through the woman in order to reach the fetus. Many abortion rights advocates say that this could put the mother at risk.
While state Senator Curt Bramble, the bill's sponsor, initially wanted to ban abortions in the state after 20 weeks, he changed strategies when he was told that such a law would probably be challenged on constitutional grounds, according to the Salt Lake Tribune.
On Thursday, Indiana Governor Mike Pence, also a Republican, signed a law expanding the abortion restrictions in his state as well. Abortions that are sought for reasons of the child's race, gender or disability will no longer be legal starting in July, when the law takes effect.
"We are pleased that our state values life no matter an individual's potential disability, gender or race," Mike Fichter, the head of Indiana Right to Life, said in a statement. "We also believe that the other measures in the bill are positive steps forward for providing dignity and compassion."
The law sailed through both Republican-controlled chambers of the state's legislature with large majorities. A legal challenge is already in the pipeline, though. Planned Parenthood of Indiana and Kentucky announced its plans to file a preliminary injunction against the law, less than an hour after it was signed.

"Pence fails to grasp basic facts when it comes to reproductive health," Betty Cockrum, CEO of Planned Parenthood of Indiana and Kentucky, said in a statement. "Education, coupled with access to all reproductive health services, is the most effective method of protecting Hoosiers. It is clear that the governor is more comfortable practicing medicine without a license than behaving as a responsible lawyer, as he picks and chooses which constitutional rights are appropriate."
North Dakota passed a similar ban in 2013, outlawing abortions performed because the child would have a disability. Arizona banned abortions based on gender or race in 2011. Both laws remain in effect.
You can share this story on social media: