Personal freedom in Europe 'too high' to fight terrorism – ex-CIA chief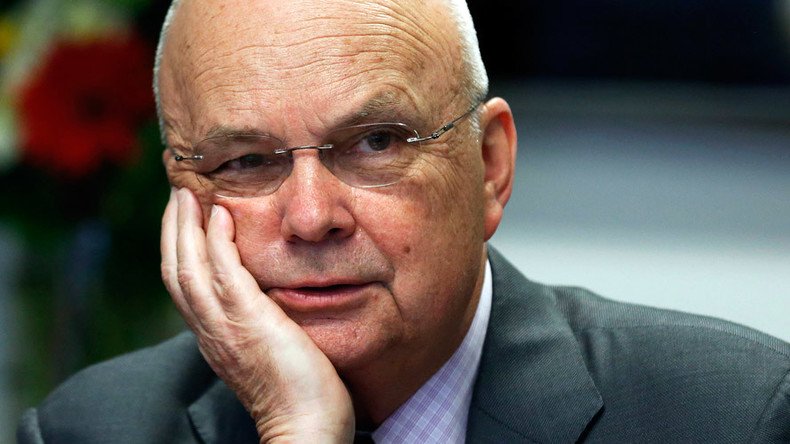 The European Union has "incredibly high standards" for privacy rights, and the rules made in Brussels may be hindering the ability of member nations to fight terrorism, former CIA Director Michael Hayden said.
In an interview with CNBC's "Squawk Box" program on Monday, Hayden said there may need to be some compromise between privacy rights and security concerns in Europe in order to better detect terror threats such as last week's bombings in Belgium that killed 35 people and injured hundreds more.
"In the European Union, the division of labor between the union government and the national governments is that questions of commerce and of privacy are held by the Brussels bureaucrats. Questions of security remain in national capitals," Hayden said.
"What you've got are the folks in Brussels, the Euro institutions, imposing incredibly high standards with regard to personal privacy at the expense of what the national governments are still expected to do, which is keep their citizens alive."
His comments come just a few days after he similarly criticized the EU, arguing that officials were too worried about privacy rights and that "nobody is interested in the trade-off between privacy and security."
On Monday, Hayden argued that outside of a few countries – Britain, France, Scandinavia and Germany – European nations are "not up to this task" of securing their people.
"They have been very ineffective, hamstrung by local laws," he said. "They've been shorted on resources and now they're digging out of a big hole to recover."
He argued for more cooperation within Europe, and criticized the EU for wanting more intelligence "product" from the US after complaining about American surveillance methods in the wake of the Edward Snowden-NSA revelations. Hayden has been a fierce critic of Snowden ever since the former National Security Agency contractor leaked details of the agency's surveillance dragnet.
Last week, Hayden said that while Europeans share intelligence with the US, they are less likely to do so with each other. As a result, the bombings in Brussels and November's terror attacks in Paris – both planned by the same jihadist cell – were "predictable." He also criticized Europe for allowing communities to become radicalized.
"We may have radicalized individuals [in the US], but we do [not], at least not yet, have radicalized communities… We've had our own issues here, but nothing like they're currently having in Western Europe," he said.
"It's that second generation ‒ no longer connected to the old culture, not quite assimilated to the new ‒ that historically has proven the most volatile."
The violence in Paris and Brussels have left many questioning whether the EU's open border policy can survive. In the wake of the attacks, Germany established border checks for two days. Though the measure was short-lived, it reignited debate over free movement within the EU as migrants and refugees from the Middle East flood into Europe. Some officials say that for the open borders to survive, the EU will need to have much stricter checks at its external borders.
You can share this story on social media: