Poor intel sharing within EU played role in Brussels attacks – Ex-CIA head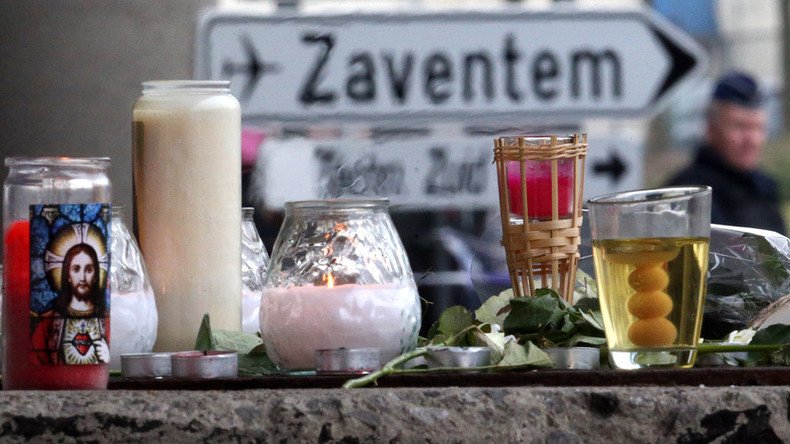 The former head of the NSA and CIA, Michael Hayden, has castigated EU secret services for being too fixated on privacy issues and for suffering from poor intelligence sharing in combatting terrorism, saying that those gaps led to the Paris and Brussels attacks.
Hayden said that this week's Brussels bombings and the November Paris attacks – which killed 31 and 130 people respectively – can be explained by European governments' failures to make their intelligence services work more efficiently.
In Paris and Brussels, terrorists could carry out their plans because European intelligence bodies were not cooperating with each other and paid too much attention to privacy issues, Hayden told the audience at a forum at the University of Maryland, according to Forbes.
"We [the US] are the glue for European intelligence sharing," he said. "Europeans much more readily share with us than they do with one another," Hayden added, saying that Europe should more often share critical data internally.
In an interview with National Public Radio (NPR) on Thursday, Hayden had said that "the quickest path to get information around Europe was to tell the Americans."
Besides failing to work closely, Hayden stressed that European governments are too cautious with issues of privacy as opposed to security: "In the division of governments in Europe, nobody is interested in the trade-off between privacy and security."
Saying that while some European spy agencies perform well in intelligence gathering, Hayden added they fall short when it comes to making collaborative efforts.
"Good services in France, certainly in Great Britain. Germans [are] good, but perhaps stymied by the overhead of history in how aggressive their services could be. Scandinavians [are] quite good. The rest of the continent – not so much."
As a result of poor coordination between secret services, exacerbated by the ongoing influx of refugees, what happened in Paris and Brussels "was not surprising" and was "predictable," he said.
Those failures were compounded in recent years by the fact that the Europeans have allowed religious communities to radicalize and become isolated from society, Hayden said.
READ MORE: 'Europe is at war': Leaders speak out against deadly terrorists attacks in Brussels

"We may have radicalized individuals [in the US], but we do [not], at least not yet, have radicalized communities … We've had our own issues here, but nothing like they're currently having in Western Europe. It's that second generation — no longer connected to the old culture, not quite assimilated to the new — that historically has proven the most volatile."
Isolated within closed communities and often discriminated against, young men across Europe reach out to radical Islam, the top intelligence veteran said: "In this case, this gang is a really, really dangerous one for Western society."
On Wednesday, French Prime Minister Manuel Valls admitted that European governments have neglected the rise of extremism in their own countries, adding that the terror threat is probably higher now than ever before. "We have closed our eyes throughout Europe, and also France, on the progress of extremist ideas," Valls was quoted by Europe 1 radio as saying.
You can share this story on social media: