Europe 'closed its eyes' to terrorist threat – French PM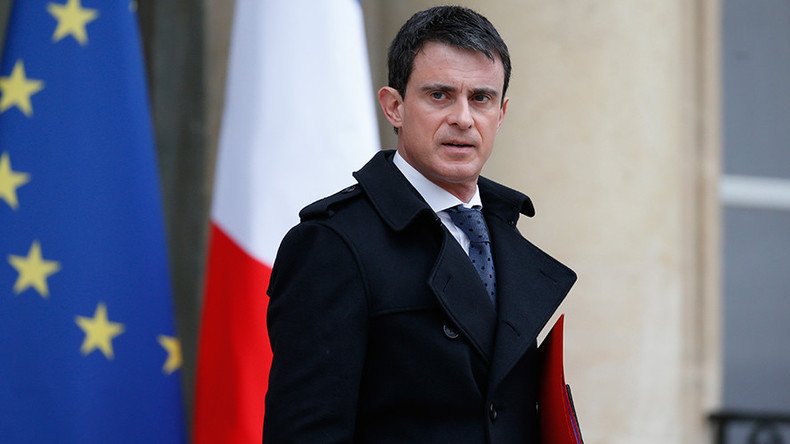 Europe, and France in particular, closed their eyes to the progress of extremism, French Prime Minister Manuel Valls said, adding that terrorism threat to Europe today is "probably higher" than before the November attacks in Paris.
"We have closed our eyes throughout Europe, and also France, on the progress of extremist ideas," Valls told Europe 1 radio.
According to the PM, the EU has never experienced a terrorist threat "on such a level."
The threat of terrorism to Europe today is "probably higher" than before the November attacks, Valls said, referring to the massacre in the French capital November 13 in which over 130 died.
"This is not a war like others, terrorism wants to destroy us," he added.
READ MORE: 'Europe is at war': Leaders speak out against deadly terrorists attacks in Brussels

Valls also called for the adoption of a European passenger name record (PNR) system in Europe, as it "must be able to respond to the expansion of radical Islamism."
"We must move quickly… It is urgent to strengthen the control of EU external borders," he added.
The PM also took the example of Salah Abdeslam, a key suspect behind Paris attacks who was arrested earlier.
"Can a Frenchman who kills other French people… remain French? My answer is 'no'," said Valls.
Since November 13, 2015, Abdeslam has been Europe's most wanted man. He was captured in the Belgian capital, Brussels, on Friday. During the police assault, Abdeslam was shot in the leg, but appeared to have sustained only a slight injury and was released from a local hospital early on Saturday.
READ MORE: Key suspect in Paris attacks Abdeslam said he planned suicide attack, but 'backed down'
Formally charged with involvement in terrorist murder, Abdeslam is being questioned by police in Belgium. French authorities have launched a fast-track appeal to have him extradited, following a request from French President Francois Hollande.
The Belgian capital was rocked by a twin blast at the city's airport at around 8am local time (07:00 GMT) and an explosion at the Maalbeek Metro station, just meters away from a number of EU buildings, less than an hour later. At least 31 people were killed and over 260 injured in what the Belgian authorities have said were both terrorist attacks.
On Tuesday Valls, who was speaking at an emergency meeting at the Elysee Palace, said "We are at war and have been suffering for several months in Europe," in regards to the November 13 Paris terror attacks.
"We are faced with war and we need to be mobilized at all times," he added.
You can share this story on social media: