Get out of jail free: Inmates escape from prisons over the weekend
Published time: 28 Mar, 2016 22:55
Edited time: 29 Mar, 2016 03:47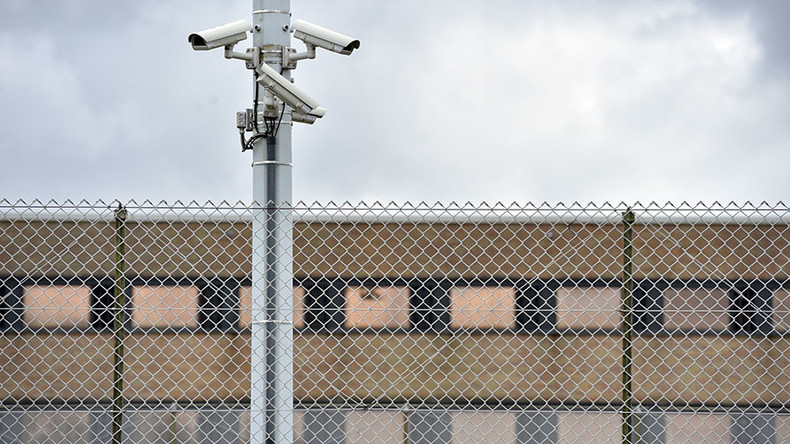 Two jailbreaks more than 500 miles apart from one another turned two prisoners into fugitives in Ohio and North Carolina. One escapee used a toothbrush, and the other outlaw is thought to be in the company of two women.
John Modie was serving a sentence of 15 years to life for murder, robbery, and escape when he escaped on Sunday. He was discovered to be missing Sunday during an 11:00pm count in the Hocking Unit of the Southeastern Correctional Complex in Nelsonville, Ohio, according to Newsweek. The Associated Press reports that he might be in a gold Jeep Grand Cherokee in the company of two women.
Modie, 58, was convicted of the 2002 slaying of Ucianna Ortiz, 26. Modie beat the Cleveland woman to death in her home and dumped her body behind an abandoned factory, according to the Columbus Dispatch. He was caught in Texas days later driving a stolen BMW.
The Ohio Department of Rehabilitation and Correction has yet to reveal how Modie made his escape, but Pike County Sheriff Charles Reader said that Modie should have lacerations from razor wire and he should be considered armed and dangerous.
As a result of Modie's escape, Hocking College closed its campus on Monday. Security will be present between the dining and residence halls where students are advised to stay between.
Meanwhile, a similar jailbreak also took place on Sunday in North Carolina. Kelvin Singleton made a tool out of his toothbrush and used it to force an officer to release him.
"We had an inmate, while they were moving them around after visitation pull a shank, or a homemade knife on one of the detention officers," Chowan County Sheriff Goodwin told WTKR. The officer was unharmed.
Singleton, 26, had been serving time for robbery and second-degree kidnapping but was facing extradition to Charlotte as a result of pending assault charges.
Singleton was held at the Chowan County Detention Facility, a jail that holds 23 inmates with only two to three detention officers working at a time. Despite the low volume, this is not the first time an inmate has escaped under Sheriff Goodwin's watch.
"This is the second escape since I've been sheriff," Sheriff Goodwin told WTKR.
"The first one was our fault. This one is the first time I can remember where [the inmate] ever used a weapon to perfect the escape."
UPDATE: