Pranksters place Donald Trump tombstone in New York's Central Park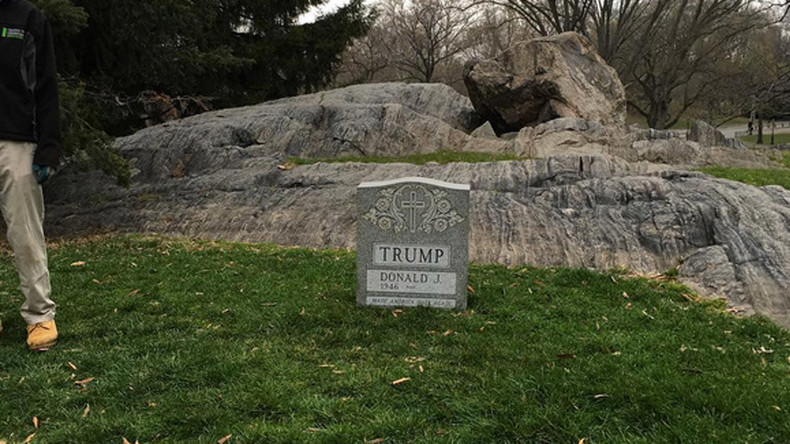 No one divides opinion like Donald Trump, but protesters opposed to the Republican presidential candidate went a step further by creating a tombstone for the 69-year-old, which was placed in the middle of Central Park.
The tombstone, which was inscribed with the words, "Made America Hate Again," did not have a date of death.
"There were people taking pictures, which is why I stopped," Annie Reiss told Gothamist. "It was definitely provocative, strange for Easter morning."
The New York City Department of Parks and Recreation later removed the tombstone from the site.
Incidentally, Trump has given some thought to where he would like his final resting place to be. In 2015, he was given approval to build himself a private cemetery at the Trump National Golf Club in New Jersey. However, he then had a change of heart, saying he would prefer to be buried in Florida.