Rub-a-dub-dub: Giant panda takes bubble bath in tiny tub (VIDEO)
Published time: 25 Mar, 2016 19:45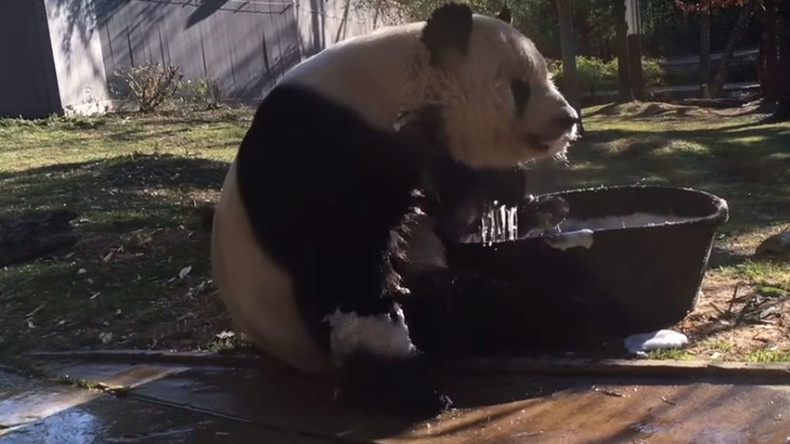 A panda decided to cool off from the heat by taking a bubble bath at the National Zoo in Washington, DC.
The gigantic ball of fluff (better known as Tian Tian) was given a tub of water with non-toxic bubble bath soap by zookeepers. And by the looks of it, he had a lot of fun.
READ MORE: Pandas and groundhogs agree: Spring has sprung!
The panda maneuvers himself bottom-first into the small tub to have a splash around.
@Emils_Hop@NationalZoo silly panda! He needs a bigger tub to rub-a-dub-dub in! He just looks goofy trying to squish into that little bucket

— Sam LaFuria (@S_LaFuria) March 23, 2016
After having a soak, Tian Tian wiggles his tail to dry off as he climbs out of the tub.
Pandas don't regularly bathe in the wild, but since it's breeding season, Tian Tian is in "rut," meaning his love for water this spring is to do with his need to get some action.