Most Americans say election process broken, still find a worthy candidate
Published time: 25 Mar, 2016 19:10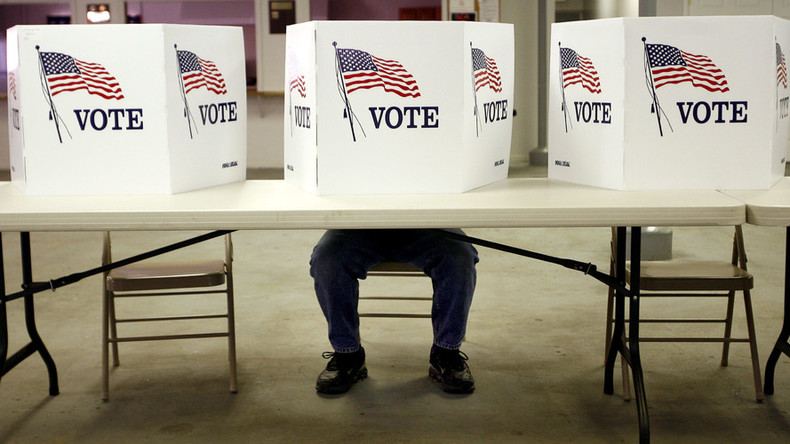 Two thirds of respondents to a new poll said the presidential election process in the US is not "working as it should." Yet a majority also believes at least one candidate of the five left in the race is qualified to hold the office.
A new Gallup poll found that only 30 percent of respondents said the US presidential campaign is being conducted in a way that makes them "feel as though the election process is working as it should." Sixty-six percent disagreed, while four percent had no opinion.
The numbers mark a low point for Americans' faith in the US presidential campaign since Gallup began asking the question in 2000.
The discontent appears to be driven by Republicans and conservatives increasingly sour on the current presidential race, Gallup found. Only 30 percent of Republicans and Republican-leaning independents now say they feel the election process is working as it should, as opposed to in January 2016, when 46 percent of respondents within those groups expressed optimism about the process.
Opinions of Democrats and those independents who lean toward the Democratic Party have not changed much in the 2016 election cycle. In both January and March, 32 percent of poll respondents in those groups said they believe the presidential election process is working as it should.
Despite the lack of faith, a clear majority of respondents still believe at least one of the remaining presidential candidates – Democrats Hillary Clinton and Bernie Sanders, and Republicans Donald Trump, Ted Cruz and John Kasich – "would make a good president."
Just over two-thirds (68 percent) of total respondents said as much, with 78 percent of Republicans and Republican-leaning independents and 69 percent of Democrats and Democratic-leaning independents agreeing with the sentiment.
"Even 63 percent of those who say the process is not working the way it should still say there is a candidate running who would make a good president," Gallup reported.
The survey is based on interviews with 1,012 American adults on March 16 and 17.
Trump currently leads the Republican candidates in the race for the party's presidential nomination. He holds 739 delegates, as opposed to 465 for Cruz and 143 for Kasich, in the hunt for the 1,237 total delegates needed to secure the nomination.
According to RealClear Politics' analysis of the latest presidential election polling, the real estate mogul is still the clear favorite in the Republican race.
Clinton leads Sanders in the Democratic race, with 1,690 delegates and superdelegates to Sanders' 946. The eventual winner will need 2,383 to secure the party's nomination. Clinton is also the clear favorite in the latest national polling, according to RealClear Politics.