NSA must end planned expansion of domestic spying, lawmakers say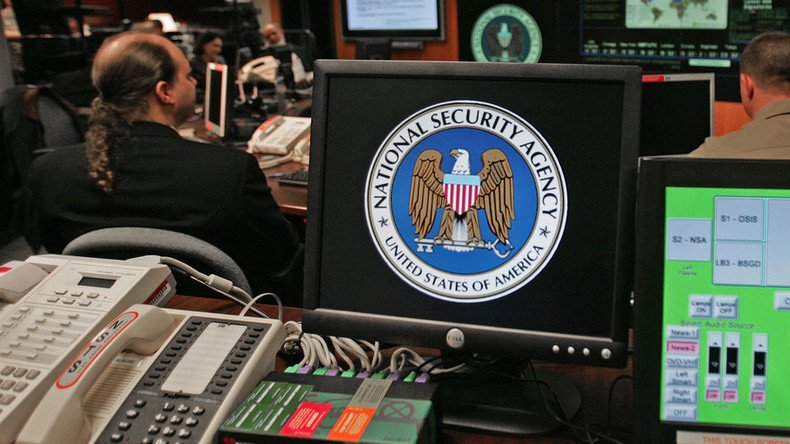 Two members of the House Oversight Committee, a Democrat and a Republican, have asked the director of the National Security Agency to halt a plan to expand the list of agencies that the NSA shares information with.
Representatives Blake Farenthold (R-Texas) and Ted Lieu (D-California) wrote in a letter to NSA Director Michael Rogers on Monday that the reported plan would violate privacy protections in the Fourth Amendment, since domestic law enforcement wouldn't need a warrant to use the data acquired from the agency.
"We are alarmed by press reports that state National Security Agency (NSA) data may soon routinely be used for domestic policing," the two lawmakers wrote. "If media accounts are true, this radical policy shift by the NSA would be unconstitutional, and dangerous."
Last month, the New York Times reported that the Obama administration was working with the NSA to create new protocols for sharing intercepted private communications with domestic law enforcement agencies, such as the FBI and the Drug Enforcement Agency (DEA).
Currently, the secretive spy agency says that its analysts remove certain personal information before giving it to other agencies. Under the new rules, however, domestic law enforcement would have access to the surveillance data without it being scrubbed of personally identifiable information.
The FBI currently has the ability to use phone-based data, but it must request the NSA's permission to access information from digital communications. The planned loosening of these restrictions would have to be approved by Secretary of Defense Ashton Carter, Director of National Intelligence James Clapper and Attorney General Loretta Lynch.
"Our country has always drawn a line between our military and intelligence services, and domestic policing and spying," the congressmen wrote. "We do not — and should not — use US Army Apache helicopters to quell domestic riots; Navy Seal teams to take down counterfeiting rings; or the NSA to conduct surveillance on domestic street gangs."
The Obama administration has said it had leeway to change procedures for certain surveillance programs, thanks to executive order 12333, signed by President Ronald Reagan in 1981.
In 2015, Congress passed the USA Freedom Act, which curbed certain surveillance activities by ending bulk collection of phone records. Private telecom companies are now required to hold onto such information, so that it can be handed over to law enforcement if a warrant is obtained.
You can share this story on social media: