No bones about it: Yale surgeon removes wrong rib, accused of cover-up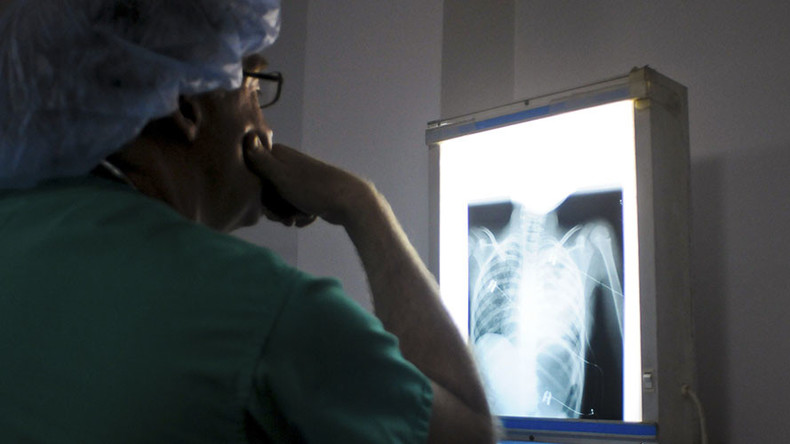 A patient at Yale New Haven Hospital went into surgery to remove a lesion, but when her pain did not improve, she realized there had been a mistake. Now the hospital is accused of not just removing the wrong body part, but of trying to cover it up.
Deborah Craven, 60, was expecting to have a pre-cancerous lesion removed from her eighth rib when she went under the knife at Yale New Haven Hospital. Later that day, however, Craven was still in extreme pain. Her operating surgeon, Dr. Anthony Kim, then took an X-ray.
The following day, Dr. Kim informed Craven that he had removed the wrong rib, according to the complaint she filed in Connecticut Superior Court.
Before the story gets worse, it is worth noting two things. When Craven went in for her operation, the correct rib had been marked with metal coils and blue dye injected through her skin. That means that Dr. Kim, an assistant professor of surgery and a thoracic surgeon, did not verify whether he had removed the correct rib until Craven was closed back up, awake and complaining.
Now it gets worse. Shortly after Dr. Kim told Craven that he had removed the wrong rib, he left the room. Five minutes later, Dr. Ricardo Quarrie – the surgeon trainee and fellow at Yale New Haven – entered and told her that they had not removed enough of the rib and that she would need to undergo another surgery the same day, CNN reported.
After Dr. Quarrie told Craven she had the wrong part of her body removed, she requested that he not be present during the second surgery. Medical records show that Dr. Quarrie was permitted to "assist with and/or perform the second surgery and receiving compensation for those services," Craven claims.
Yale issued a statement, reading in part, "We recognized that an error was made, we informed and apologized to the patient, and we immediately reported it to the Connecticut Department of Health."
Craven's attorney told CNN that she never received an apology, however.