Bronx woman spends 27 months in solitary, jail charges dismissed
Published time: 22 Mar, 2016 02:31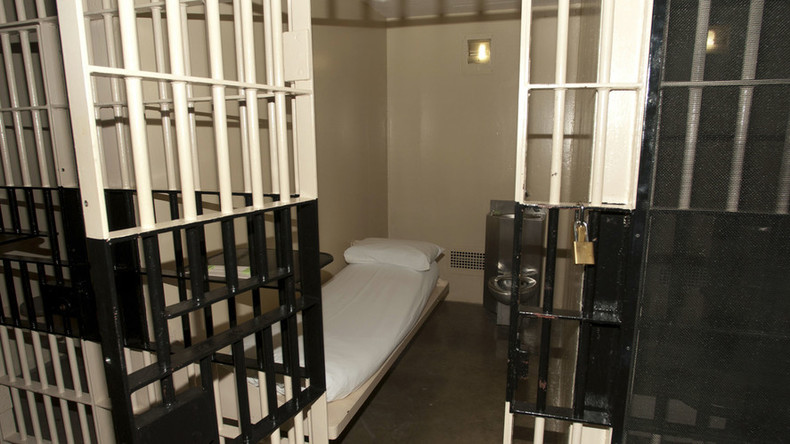 Candie Hailey was locked up in Rikers Island awaiting trial for 29 months, 27 of which were spent in solitary confinement. On Monday, a judge brokered a plea deal to dismiss her criminal charges on condition that she plead guilty to lesser offences.
Candie Hailey's saga began in 2012 when the 32-year-old was charged with attempted murder after three women accused her of trying to stab a baby during a fist fight. Hailey's version of the story is that the baby suffered a fracture when it was knocked out of a stroller during the altercation. Hailey was acquitted after a month-long trial.
Despite being found innocent of attempted murder, Hailey was still at risk of going back to jail. Charges she had racked up during her time in solitary, including for breaking a chair used in scanning the body cavities of inmates, still lingered until the judge's Monday decision, the Associated Press reports.
Hailey agreed to plead guilty to four counts of disorderly conduct, a non-criminal violation, in exchange for the prosecutors' dismissal of charges for a felony and three misdemeanors left over from her time behind bars.
Exactly what charges were dropped is unknown. A jail captain testified that she had not seen Hailey break the chair – only heard it. However, according to AP, Hailey's lawyer questions how Hailey could have broken the chair while wearing protective mitts designed to keep her from holding anything.
In contrast to the speed it took to resolve her case in court, Hailey had experienced the opposite while awaiting trial. It took 29 months for her to have her day in court. She spent the majority of that time in solitary confinement as a punishment for various jailhouse infractions.
Hailey could be described as troubled. During her three years awaiting trial, the Bronx woman was diagnosed with a borderline character disorder, mood disorder, and anti-social personality disorder.
She received 70 days in solitary for cursing at a guard, 95 when she cursed, spit, and resisted going into a hold, 40 days for fighting, 30 days for showing disrespect to staff, and 15 for blocking her cell window, according to the AP. She attempted suicide eight times while in solitary, including attempts to drink a hair removal product. Meanwhile, the only psychiatric care she received was brief counselling sessions conducted through her cell door.
"I feel great," Hailey told the AP. "But I wouldn't have ever had to agree to lesser charges of disorderly conduct if I hadn't been there in the first place."