Sharks, snakes and Darth Vader - just some things #SaferThanATrumpRally
Published time: 21 Mar, 2016 23:01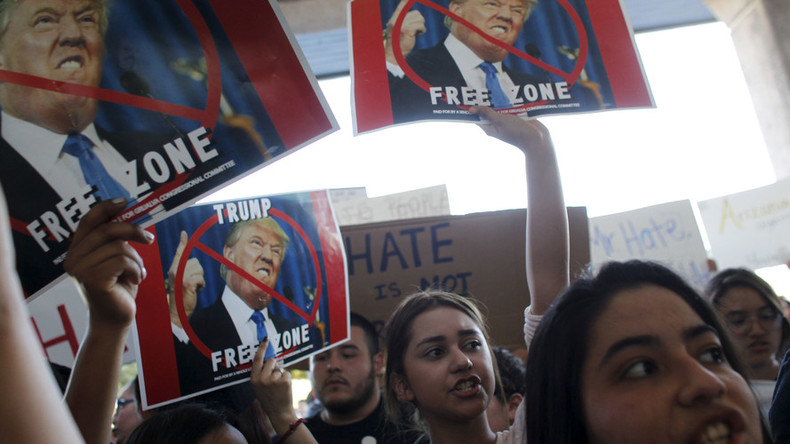 Swimming with sharks, being trapped in a snake pit, and having tea with Darth Vader are just some of the less controversial suggestions from the Twitteratti for activities that are #SaferThanATrumpRally.
The hashtag is trending in the wake of, yet again, more violence at a rally hosted by the Republican frontrunner.
A black Trump supporter was caught on video attacking a white protester during a weekend rally in Tucson Arizona.
Another video showed Trump's campaign manager Corey Lewandowski grabbing an anti-Trump activist by the collar as security was trying to remove him, an act Trump has refused to denounce.
READ MORE:Trump won't denounce violence at his rallies, defends manager accused of assault
People are now turning to Twitter to highlight the continuing violent incidents that mark Donald Trump's rallies with the hashtag #SaferThanATrumpRally.
Users have been coming up with dangerous (and creative) incidents that just don't quite live up to the same peril of attending a Trump event.
Others are taking on more controversial subjects to get their point across, as protests and violence escalate.
READ MORE:Eight times protesters were attacked, dragged from Donald Trump rallies (VIDEOS)