Apple leaves sour taste as product showcase underwhelms customers
Published time: 21 Mar, 2016 22:10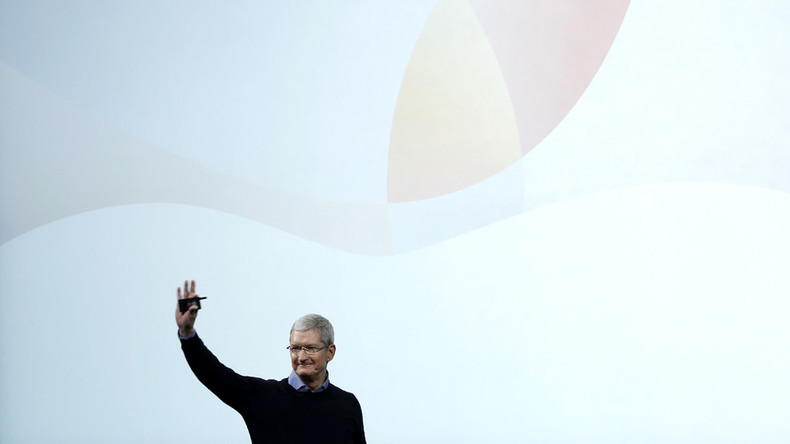 Size does matter, Apple has learned, after their latest product showcase left fans who were initially excited more than a little underwhelmed. Amid the hype, the company unveiled smaller versions of existing products.
#AppleEvent had been trending on Twitter in anticipation of the big reveal, and continues to trend for all the wrong reasons.
"We've had a lot of important product announcements in this room-" not today though, Tim. #AppleEvent

— Joseph Hudson-Small (@joehudsonsmall) March 21, 2016
Shares in Apple turned negative during the hour-long event, as the newer, smaller gadgets failed to impress customers.
The company introduced a new version of its smallest iPhone ‒ the iPhone SE ‒ described as "the most powerful 4 inches ever," complete with an A9 chip and graphics processor equal to the larger iPhone 6S. Prices for the iPhone SE will begin at $399 for the 16GB model.
Typically, some penis-related jokes followed before criticism set in.
Apple - "4 inches is totally acceptable."

( ͡° ͜ʖ ͡°)

— Jonathan Morrison (@tldtoday) March 21, 2016
iPhone SE: Never have so many people been so excited about 4 inches.

— Kelkulus (@kelkulus) March 21, 2016
Summary of #AppleEvent: Smaller version of thing that was a bigger version of a smaller thing.

— Kent German (@KentGerman) March 21, 2016
I don't get the iPhone SE, why would you want a smaller screen & a more chunky phone after having the 6s?

— Lauren Haly (@laurenhaly) March 21, 2016
Staying with the trend of diminishing the size of existing products, Apple also announced a smaller iPad Pro model, with a 9.7-inch display, retailing from $599 for the 32GB version.
On the upside, Apple CEO Tim Cook announced some of the prices would shrink as well: the Apple Watch will now start at $299, rather than $349.
The company also showed off its new recycling robot, called Liam, that claims to be able to take apart one iPhone 6 every 11 seconds to recover aluminum, copper, tin, tungsten, cobalt, gold and silver parts.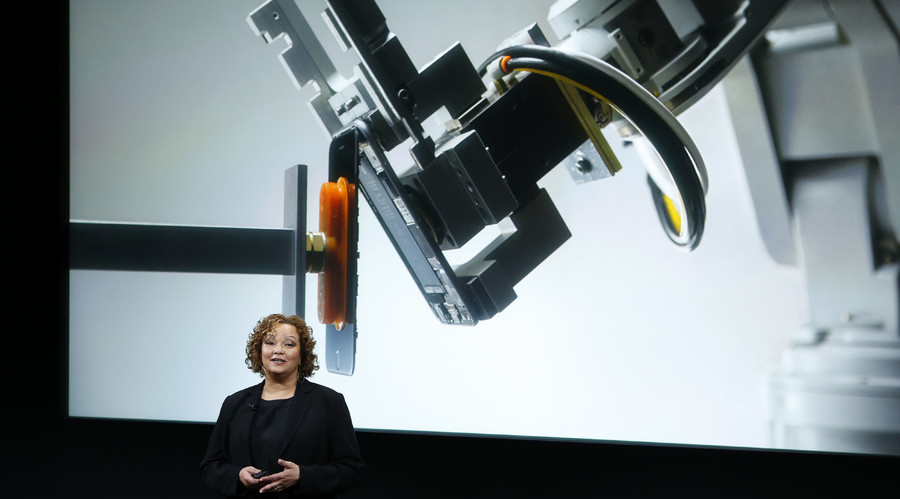 Cook kicked off the event by addressing the company's current legal battle with the FBI over a court order requiring them to help unlock the phone of a terrorist responsible for the San Bernardino massacre last December. Both sides are set to argue their case in a federal court in Riverside, California on Tuesday.
READ MORE:Apple-FBI encryption tensions spiked upon iOS 8 reveal in 2014 - report
"We did not expect to be in this position, at odds with our own government, but we believe strongly we have a responsibility to help you protect your data and your privacy," Cook said. "We will not shrink from this responsibility."