Man shot dead in carjacking a month after Vegas Ferris wheel sexcapade arrest
Published time: 21 Mar, 2016 18:48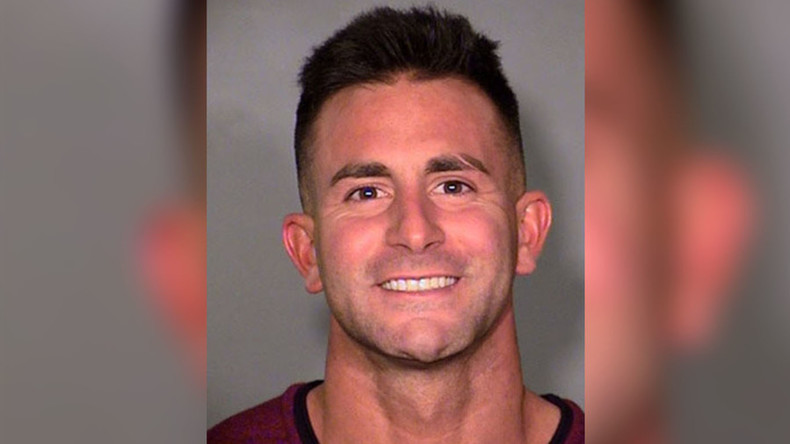 A 27-year-old Texas man, who hit the headlines last month after he was arrested for having sex on a Las Vegas Ferris wheel, has been killed in Houston.
Philip Panzica was shot in his fiancee's car around 5 a. m. Saturday after they left the strip club in which she worked.
Two men, Bryant Christopher Watts, 28, and Aaron Jones, 31, have been charged with capital murder.
Houston Police investigators say that victim was shot from the backseat of his fiancee's car by the two suspects, who had accompanied the young woman from the club, the Houston Chronicle.
The two men left the victim's body on the side of the road before forcing his fiancee out of the car and fleeing the scene with both her car and her earnings.
Breaking: First on scene of deadly car jacking on Richmond near Gessner ABC 13 Houston

Posted by Marla Carter on Saturday, March 19, 2016
The suspects were later stopped in Concho County and both are in custody in Menard County jail.
Panzica sparked national headlines last month after he was arrested for having sex on the High Roller in Las Vegas.
He had planned to marry his fiancee there that day, but after they got into an argument he had sex with another woman at a height of 550ft. The pair were subsequently charged with committing intercourse acts in public.
Panzica's fiancee later forgave him and paid his $3000 bail.
His lawyer said at a court hearing last month that he expected his client to plead guilty to misdemeanor disorderly conduct over the incident, according to The Las Vegas Review Journal.