Lovelorn invasive frogs threaten California house prices (VIDEO)
Published time: 20 Mar, 2016 12:42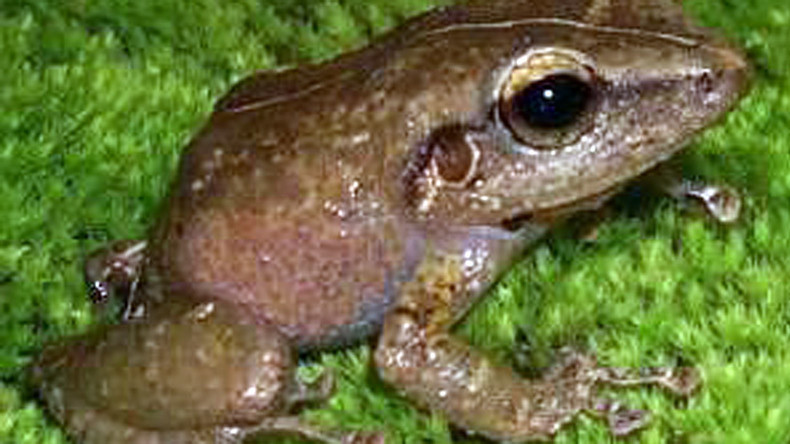 Tropical frogs have descended on southern California and are tormenting residents with their loud screeching.
The coqui frogs are native to Puerto Rico and make their shrill mating call over and over - sometimes all through the night.
The frogs' cry is so unusual that people have confused it with other annoying noises, so much that neighbors in Beverly Hills called police because they thought they were listening to a car alarm rather than a tiny frog.
The frogs made it as far as Hawaii in the 1980s and spread across the four main islands. They became a noisy pest known for lowering property values. They deterred prospective homeowners concerned about being kept awake at night.
Studies of house prices in Hawaii found that the presence of the frogs has a "significant negative impact on property values".
The frogs are the size of a fingernail when they are born, so scientists believe they can easily hide in fruit and plants being imported from Hawaii, KABC reports.
The amphibians need a wet climate to survive, which brings them to plant nurseries and other places with sprinkler systems.
Torrance, Orange County, and San Diego now have established populations of the loud frogs in some of their nurseries.
Not everyone finds the sound annoying, though, and some people enjoy the coqui frog song.
This real-life problem is reminiscent of Homer Simpson's screaming caterpillar.
Unfortunately, the future of the 17 species known collectively as 'coqui frogs' are in danger in their native Caribbean habitat. Proyecto Coqui and other groups are trying to defend the amphibians from a steep population decline currently affecting their entire class.
READ MORE: Obese raccoon caught after year of ransacking on the run