Trump defiantly speaks after protest blockade delays Arizona rally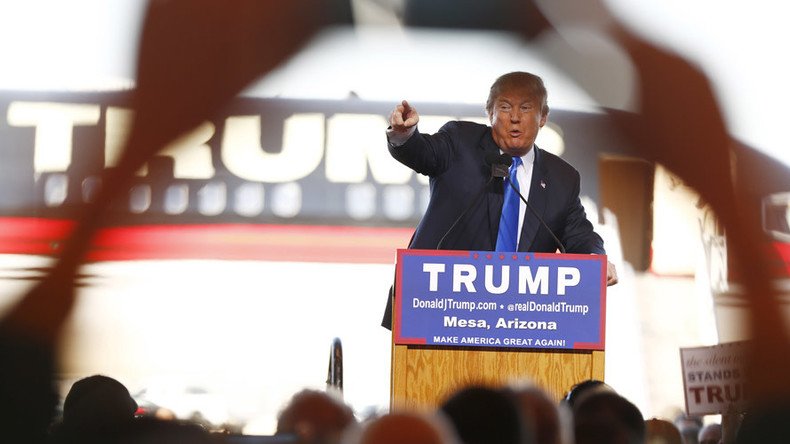 Protesters opposed to Republican presidential candidate Donald Trump blocked a major road in the Phoenix, Arizona suburb of Fountain Hills, delaying a rally being held by the billionaire Saturday ahead of Tuesday's primary.
Banners draped across the cars that make up the blockade read, "Dump Trump" and "Shut Down Trump", backing up traffic for miles.
Some Trump supporters trapped by the protest got out of the cars to reportedly confront the protesters, and news crews swarmed the scene.
READ MORE: President Trump would be a 'global risk' on par with jihadist terrorism, analysis finds
Three people have been arrested.
BREAKING: 3 arrests made in Donald Trump protests in Fountain Hills.

— Ruptly (@Ruptly) March 19, 2016
Trump's rally was due to start at 11:00am local time and was delayed by the protests.
Fountain Hills is the hometown of Sheriff Joe Arpaio, who has endorsed Trump and is known for his harsh stance on immigration.
The event was expected to see a large number of demonstrators including veterans and immigration rights advocates who oppose the Republican frontrunner's anti-immigration rhetoric.
Protesters also gathered near Trump Tower in his hometown of New York to demonstrate against his "divisive rhetoric, hate speech, and extremist plans", according to the organizers of the protest's Facebook post.
You can share this story on social media: