'Mind-boggling': 17,000 New Jersey children to be tested for lead poisoning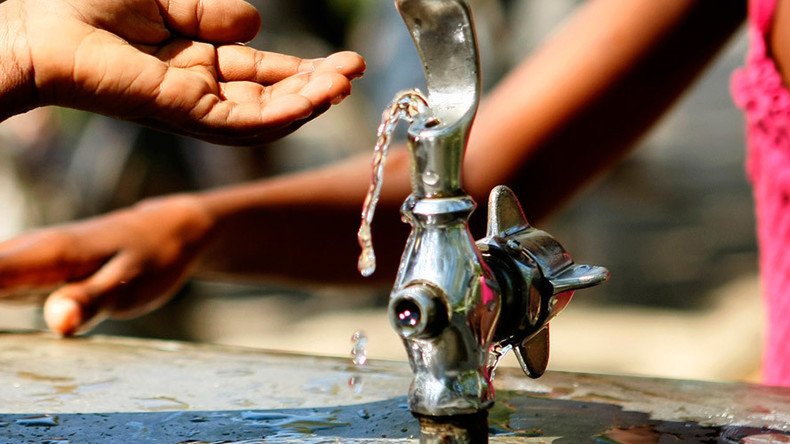 Some 17,000 children in Newark, New Jersey will be tested for lead exposure, after health officials found high levels of the toxic metal in nearly half of city schools. Critics say the possible problem would not compare to the crisis in Flint, Michigan.
Newark Department of Health Director, Dr. Hanaa Hamdi, told members of the City Council on Tuesday that tests would begin with approximately 2,000 toddlers who attend early childhood centers located within the 30 school buildings in which elevated lead levels were found.
Once those tests are completed, health officials will set up a number of sites outside of schools to test the remaining students. Even at low levels, lead has been shown to affect intelligence, attention spans, and academic achievement, according to the Centers for Disease Control and Prevention. The CDC does not consider any level of lead in blood safe for children.
The plan has been heavily criticized, however. Central Ward Councilwoman Gayle Chaneyfield Jenkins said children in early childhood centers are more likely to drink pre-packaged water rather than the tap water from fountains.
"The teenagers, the young people who regularly walk over to a water fountain themselves... they were the ones drinking directly from the source," Jenkins told the Newark Star-Ledger. "The fact the city is taking that approach, I have to be critical of it. It's mind-boggling to me."
Officials have urged calm and caution, arguing the levels found in schools do not compare to those making national headlines in Flint. However, school officials said they have been aware of potential lead-related risks at many of Newark's aging school buildings.
Governor Chris Christie said his administration would work closely with Newark officials to help remedy the problem.
"I want to make sure everyone understands this is a situation we're concerned about, but it is not a crisis," Christie told reporters in Linden, New Jersey on Tuesday, according to the New Jersey Daily Record. "But we don't want to let it become a crisis. So we're on top of it."
Christie said the commissioner of the state's Department of Environmental Protection is working directly with the superintendent of Newark schools. Meanwhile, students and faculty in the 30 schools affected are depending on bottled water for drinking and cooking.
The testing plan comes just a week after Governor Chris Christie referred to the lead problem as "overdramatized" and was critical of several bills pressed by lawmakers seeking funding to address high lead levels already found in children.
Since 2000, some 225,000 children have tested positive for lead poisoning, according to the New Jersey Department of Health.
Jeff Tittel, director of the Sierra Club's New Jersey chapter, told RT that lead readings can vary depending on when and where the testing is conducted. Lead readings are highest just after exposure, and children living in urban areas generally register higher readings than those from suburban areas.
Tittel said that lead levels higher than those in Flint, Michigan have been found in Camden and Newark.
"[Lead] is a big issue in the state," Tittel told RT. "It is like those dirty secrets. It is like the lead in the water. We don't test the pipes in people's homes; we test the water at the water plant. We don't test it at the spigot when someone is getting a glass. When they do test it, they do find high levels in many parts of the state."
The state currently spends more than $22 million annually on programs to identify lead contamination, encourage its removal, and flag and monitor children who are likely to be exposed.
You can share this story on social media: