'Maximum test': Obama's pick for Supreme Court vacancy challenges GOP opposition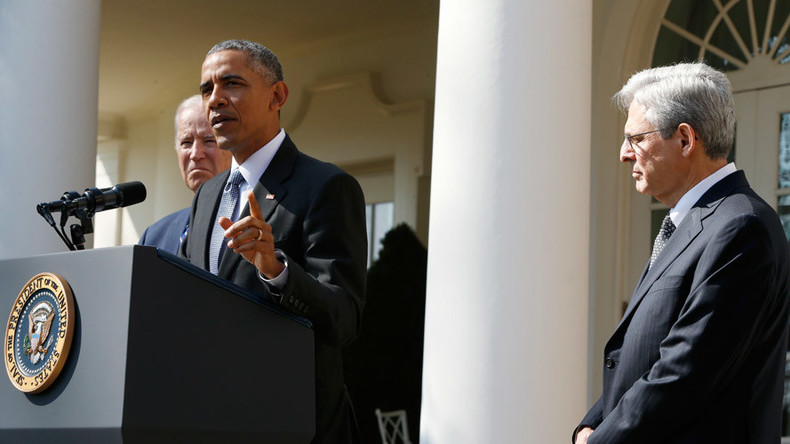 US President Barack Obama announced the nomination of Merrick Garland to replace the late Antonin Scalia on the Supreme Court on Tuesday. As Republicans vow to block the president's nomination, the social media world lit up with its own reactions to the news.
READ MORE: Obama nominates Merrick Garland to replace Scalia on Supreme Court
Garland, 63, is currently chief judge of the US Court of Appeals in the District of Columbia. Obama previously considered him for Supreme Court nominations in 2009 and 2010.
Republicans in the Senate have already said they will not hold confirmation hearings to vote on the nominee. The partisan protest against the president appointing a Supreme Court justice during his final months in office has clashed with bipartisan praise which Garland has received in the past.
Garland previously worked in the Justice Department under President George H.W. Bush before being appointed by President Bill Clinton to the US Court of Appeals.
READ MORE: Inside the war rooms: What happens now with the US Supreme Court?