US slaps N. Korea with more sanctions over nuclear, missile tests
Published time: 16 Mar, 2016 23:08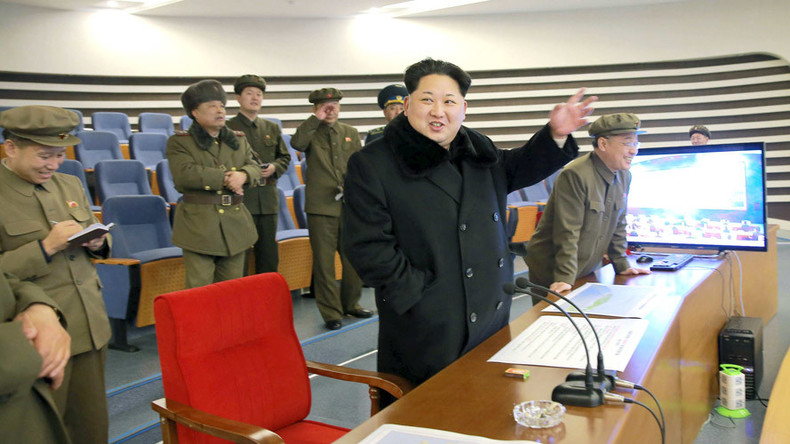 The US has imposed "robust" new sanctions, blocking businesses from any dealings with North Korea as Washington attempts to punish Pyongyang for its missile and nuclear tests. Despite crippling sanctions, the North threatens to carry out even more tests.
The set of unilateral restrictions, which make good on a recent UN Security Council resolution, went into effect on Wednesday.
"Today, the president issued an executive order imposing robust new sanctions on North Korea," the White House said in a statement.
The US' actions prohibit Americans from operating in any industry in the North Korean economy, including transportation, mining, energy or financial services.
READ MORE: North Korea hasn't increased 'technical capability' after nuclear test – US

It also blocks US individuals and entities from the exportation or reexportation of any goods, services or technology to North Korea, as well as new investments in the reclusive state.
President Barack Obama signed the executive order on Tuesday in retaliation for North Korea's January 6 nuclear test and February 7 launch using ballistic missile technology.
"These actions are consistent with our longstanding commitment to apply sustained pressure on the North Korean regime," White House press secretary Josh Earnest said in the statement, adding that the move enables Washington's implementation of UN Security Council Resolution 2270 and the North Korea Sanctions and Policy Enhancement Act of 2016.
In a March 2 vote that reflected growing anger over North Korea's repeated violations of a ban on all nuclear-related activity, the UNSC unanimously approved one of the toughest sets of sanctions yet targeting North Korea. The restrictions include the mandatory inspections of cargo leaving and entering the communist state by land, sea or air, and banned all sales or transfers of small arms and light weapons to Pyongyang. The UN punishment stipulates the expulsion of those diplomats from the North who engage in "illicit activities."
Hours after the vote, North Korea fired six short-range missiles into the Sea of Japan.
The UN vote came after Obama signed legislation on February 18 that broadened sanctions aimed at North Korea for its nuclear program, human rights record and cybercrime.
The round of sanctions deprived North Korea of the financial resources it needs to develop nuclear warheads and long-range missiles that could deliver the country's nuclear weapons.
The legislation also authorized spending $50 million over the next five years on communications equipment and radio broadcasts into the country to give North Koreans better access to alternative media sources, as well as to support humanitarian assistance programs and refugees.
The US Treasury Department had already sanctioned 17 North Korean government officials and organizations and placed travel warnings on 20 of Pyongyang's shipping vessels.
However, despite crippling sanctions, Pyongyang continues threatening to continue its nuclear activities. Just a day before Obama signed the recent executive order, North Korean leader Kim Jong-un promised to carry out further nuclear tests involving a nuclear warhead and ballistic missiles in defiance of UN sanctions.
Pyongyang started its nuclear program in the 1980s, but announced that it possessed nuclear weapons only in 2005. Since then, the nation has carried out four nuclear tests – in 2006, 2009, 2013 and 2016.
The North claimed it carried out a hydrogen bomb test on January 6, though what exactly was tested remains uncertain. A month later, on February 7, North Korea said that it successfully deployed an earth observation satellite into orbit, after its "long-range missile test" was widely criticized as provocative and in breach of UN resolutions.