Nearly 70 dogs killed in fire at Texas animal shelter
Published time: 16 Mar, 2016 18:25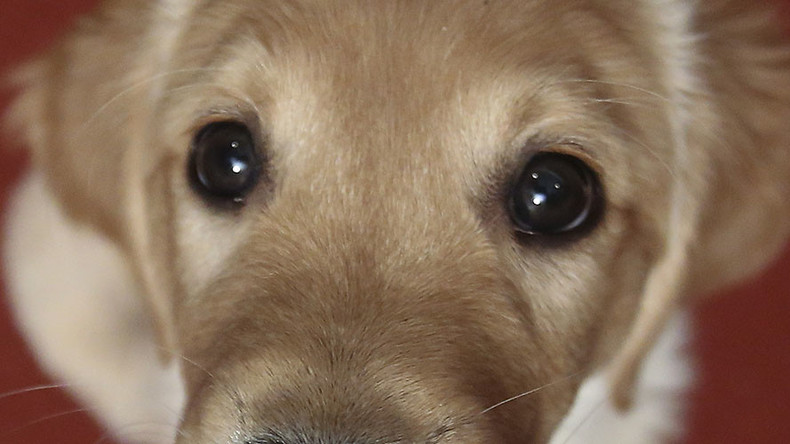 Nearly 70 dogs were killed in a fire that broke out at a Humane Society animal shelter in Beaumont, Texas on Tuesday evening.
The source of the fire has yet to be confirmed, but it appears to have started inside of a dryer in the facility's laundry area, Beaumont Fire Department Captain Brad Penisson told KBMT.
Many of the shelter's 200 animals died in the fire, with Humane Society of Southeast Texas President Amy Bean telling KBMT that the puppy room suffered the most.
"It is with heavy hearts that we must inform you of the great loss we suffered tonight. Earlier this evening our facility caught on fire," the Humane Society wrote on Facebook. "Though the fire and police department did everything in their power to save all of our animals a total of 67 dogs died in the fire."
"There are no words to describe the pain we are feeling right now. Thank you to all of the staff, volunteers, veterinarians, and service men and women who came and assisted us tonight," the group added. "We will be walking through the shelter in the morning to assess the damage and to make decisions on the best way to move forward."
The organization later said that 11 of the dogs that survived are still receiving treatment at a veterinary clinic. The group's cats all currently have fosters, but the group said it may need more people to offer their help in the coming weeks.
"There will be a number of the current fosters who can only foster for a short amount of time or it may be the foster situation doesn't work out and we will be looking for new fosters. We will keep all the information and offers; and you may be getting a call from us in the near future," the Humane Society wrote.
There were flames and heavy smoke coming out of the shelter when firefighters arrived, according to Reuters. They tried to save as many animals as they could, with KMBT reporting that their crew saw a dog receiving oxygen.
The Humane Society is holding a donation drive on Thursday in order to collect things such as pet food, blankets, cat litter and cash donations.