Marco Rubio drops out of 2016 race after Florida loss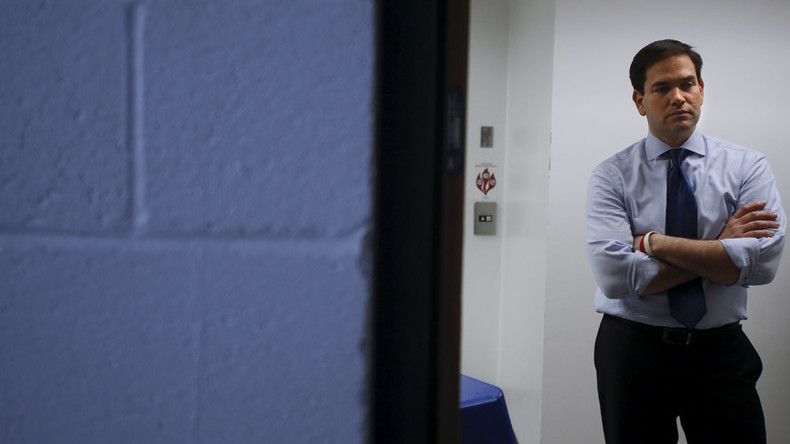 Senator Marco Rubio ended his presidential campaign Tuesday night after Florida primary results showed him in a distant second to rival Donald Trump. Rubio said victory was "not God's plan," but that his effort was "evidence of how special America truly is."
During Sen. Rubio's remarks, a Trump-supporting heckler yelled, "You lost Marco!" and "Trump for president!"
"Don't worry," Rubio said. "He won't get beat up at our event."
"America needs a vibrant conservative movement," Rubio told a crowd of supporters Tuesday evening, "but one that's built on principles and ideas, not on fear, not on anger, not on preying on people's frustrations."
That line won him some of the loudest applause in his roughly 13-minute speech.
With 81 percent of Florida precincts reporting, Rubio had 27.1 percent of the vote to Trump's 45.6 percent.
Rubio, 44, ran as the youthful face of a "new American century," but he had a difficult time attracting anti-establishment votes, partly due to his immigration legislative record.