Let them drink arsenic: Texas keeps insisting tainted water is safe - report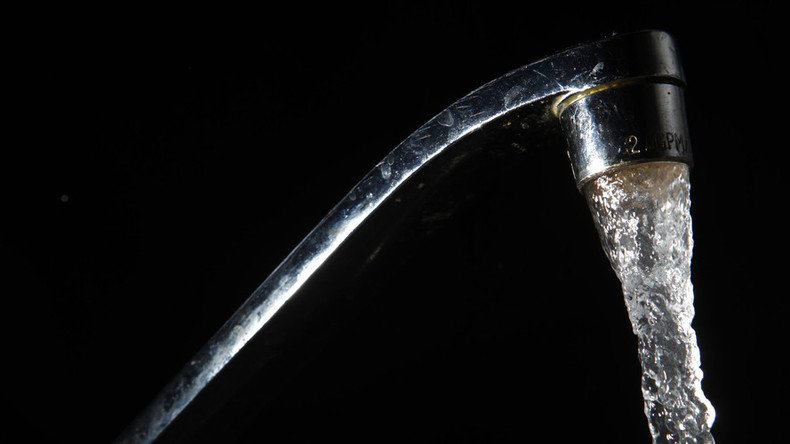 Drinking water systems in 34 Texas communities have tested positive for excessive levels of the carcinogen arsenic for more than a decade, yet the state continues to claim there is no emergency or need for an alternative, a new report says.
Arsenic concentrations in several Texas water systems have exceeded standards set under the federal Safe Drinking Water Act, which calls for arsenic in drinking water to be no more than 10 parts per billion (ppb). High arsenic levels affecting these 34 communities across the state, affecting some 51,000 people, have not been seriously addressed in at least the last decade, according to a new report ‒ "Don't Drink the Water" ‒ by the Environmental Integrity Project (EIP).
In addition, 31 other communities, serving approximately 30,000 people, have been in violation of the federal arsenic standard for at least two years, according to data from the Texas Commission on Environmental Quality.
EIP executive director Eric Schaeffer compared the low-concern on the part of Texas officials to the "drinking water tragedy in Flint, Michigan."
"Whatever their intent, the Texas health advisories suggest to these residents that it is safe to drink water with so much arsenic it flunks Safe Drinking Water Act standards," said Schaeffer, formerly a director of civil enforcement at the US Environmental Protection Agency. "EPA needs to step in and require Texas to issue clearer warnings and do more to fix the problem."
Long-term exposure to arsenic is linked to neurological disorders; cancer of the bladder, lungs, kidneys and other organs; and numerous other health problems. Short-term arsenic exposure can have increased effects on children, the EIP report noted.
Federal and state law requires a local water utility to warn residents of an increase in cancer risks when arsenic concentrations go beyond 10 ppb. EIP noted that water contamination notices across Texas have consistently advised: "This is not an emergency… You do not need to use an alternative water supply."
For at least the last five years, more than 5,000 people in South Texas' Jim Hogg County have dealt with drinking water with arsenic concentrations more than five times the limit of the federal standard, EIP reported, citing state data. In Seagraves, the drinking water for more than 2,300 people has had arsenic concentrations that are more than triple the federal standard for over a decade.
"Telling consumers they don't need to replace water contaminated by arsenic implies the water is still safe to drink," said Ilan Levin, director of EIP's Texas office. "It seems unlikely that that state regulators who advise the public about health risk would let their own families keep drinking water that violates Safe Drinking Water Act limits for arsenic, year after year."
The Texas Commission on Environmental Quality said the EPA does not consider violation levels found in the state to be immediately harmful.
"Drinking water standards are set to protect people drinking 2 liters of water per day for 70 years," TCEQ told the Dallas Morning News. The agency added: "Out of the 65 water systems cited in the study, all but two are currently under enforcement, or have undergone enforcement, either by the TCEQ, EPA, or Texas attorney general."
Schaeffer responded to TCEQ's statement, saying, "Stop straining the English language to avoid stating the obvious: People should avoid drinking or cooking with water that doesn't meet Safe Drinking Water Act standards."
"The problem is that continuing to consume water that violates Safe Drinking Water arsenic limits year after year – sometimes at levels that are three, four, or even eight times the standard – will significantly increase the risk of cancer, heart disease and other health problems," Schaeffer added, according to the Morning News.
In its report, EIP recommended that Texas stop implying that arsenic in excess of federal standards is safe to drink; that the EPA revise standards to require states not to advise people to continue drinking or cooking with water that consistently falls short of federal arsenic standards; that public contamination notices must offer accurate, effective treatment options for contaminated water; and that federal and state governments work to improve the 65 water systems in Texas at the heart of the group's report.
You can share this story on social media: