'Guantanamo North': Prisoners challenge disproportionately Muslim isolation units
Published time: 15 Mar, 2016 16:47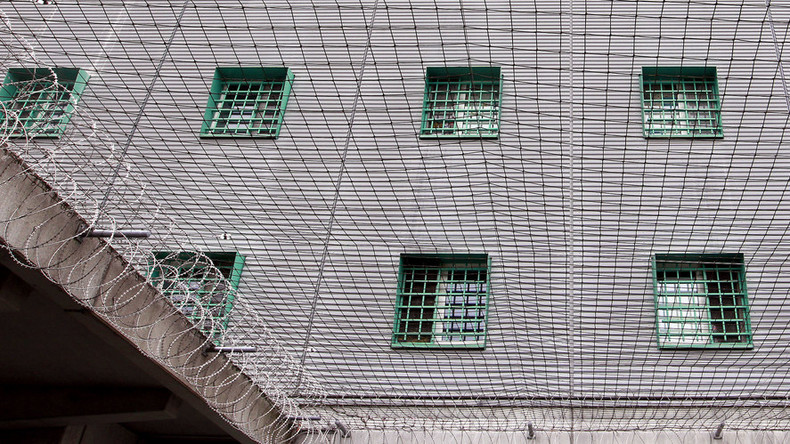 Seven inmates are challenging the secretive Communication Management Units run by the US Bureau of Prisons. The "Kafkaesque" units are designed to isolate certain prisoners, most of them Muslim, in a far more punitive and subjective manner than is usual.
Oral arguments in the case Aref v. Holder are set to take place Tuesday in the US Court of Appeals for the DC Circuit, during which the seven plaintiffs will challenge what they call a discriminatory and seemingly ad hoc process at federal prisons in Indiana and Illinois.
Created late last decade without public notice, the two "Communication Management Units" (CMUs) isolate prisoners who "are banned from any physical contact with friends and family, and their access to phone calls and work and educational opportunities are extremely limited," according to the Center for Constitutional Rights (CCR), which is representing the plaintiffs in the case. CMU inmates have no way to review or challenge evidence that contributed to their placement in units with constant surveillance.
"It is prolonged, it is rare and it is stigmatizing," CCR attorney Rachel Meeropol wrote in legal filings with the appeals court.
As low-and medium-security prisoners, the plaintiffs say they believe they were chosen for the experimental, due-process-averse CMUs for speaking out about prison conditions or for being devout Muslims. In fact, about 60 percent of CMU prisoners practice Islam, while members of that religion make up only about six percent of the entire federal prison population.
The Bureau of Prisons has said the CMU inmates are those convicted of terrorism, have dealt drugs or tried to "radicalize" others while behind bars. They may also have attempted to abuse communication opportunities in prison to harangue victims, prosecutors, or judges, NPR reported in 2011 in a two-part series dubbed "Guantanamo North" for the similarities between CMUs and the secretive US military detention center for alleged terror suspects at Guantanamo Bay, Cuba.
CCR and the seven plaintiffs originally filed the case in 2010. The case was dismissed by a federal judge in March 2015. The judge ruled the CMUs did not represent a significant hardship on the inmates. CCR filed an appeal in May 2015.
CCR has argued that "incomplete and inadequate procedures have been used to designate and retain prisoners at the CMUs.
"These procedures have been marked by missing paper trails and political and religious discrimination, amounting to a truly Kafkaesque form of imprisonment. For example, prisoners are not told why they have been transferred to a CMU until after they arrive. Even then, the reasons they are provided are frequently vague, inaccurate, and/or completely false, and they are given erroneous – and even impossible – instructions for earning their way out of a CMU."
CMUs stand in contrast to the usual "administrative segregation" process that is used by the Bureau of Prisons to isolate inmates who have misbehaved in ways similar to the CMU prisoners, CCR has said. "Administrative segregation" involves one to three weeks of restricted living and communication conditions, while the average CMU stay has lasted three to five years.
Most of the seven plaintiffs have been moved from CMUs since the case was first filed, a point used by the US Justice Department to determine the prisoners' claims are no longer relevant.
Government lawyers say conditions of CMU confinement are "well within the expected conditions of confinement for individuals like plaintiffs who have engaged in conduct that demonstrates risks related to their communications," NPR reported Tuesday.