Still not enough: US gov't collects record $1.2 trillion in taxes, or over $8k per taxpayer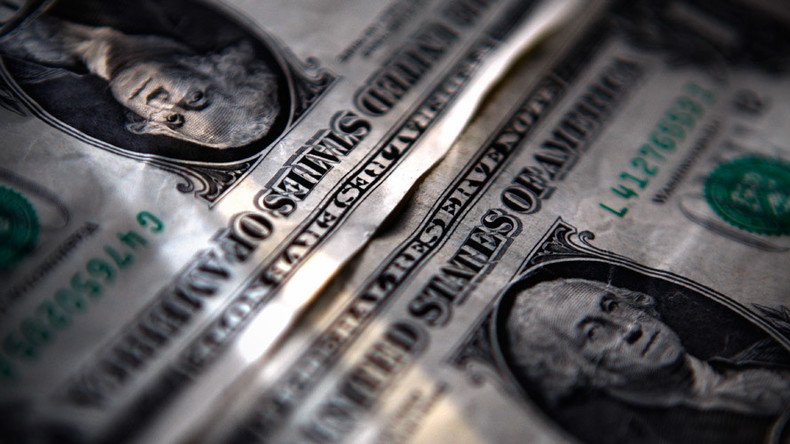 Uncle Sam hauled in $1.248 trillion in taxes for the first five months of fiscal year 2016, costing each taxpayer $8,263, according a monthly Treasury Department statement. Even after adjusting for inflation, however, the government is still in the red.
The federal government collected more money between October 2015 and February 2016 than it did any other five months in history, said the Treasury statement, released on Thursday. The US fiscal year begins on October 1 and runs through September 30.
READ MORE: US credit card debt skyrockets, approaching $1 trillion
Income taxes accounted for $597 billion, or almost half, of the tax haul. The second largest source of revenue was Social Security and other payroll taxes, which totaled $428 billion. Other Treasury receipts include revenue from corporate, unemployment insurances, excise, estate, and gift taxes.
However, even with this record windfall, the statement showed that the Treasury continues to come up short. In the same five-month period, the government spent $1.601 billion, which translates to a deficit of $353 billion – 28 percent of the total tax revenue. In February alone, the government ran a deficit of $192 billion.
The national debt is $19.1 trillion, and has been growing since the last federal budget surplus in 2001. Currently the US national debt sits at 105 percent of the country's annual GDP, and each taxpayer's share would be about $160,000, according to Treasury data.
You can share this story on social media: