Jam session: Chicago man arrested for blocking cell service on subway with device
Published time: 10 Mar, 2016 23:43
Edited time: 11 Mar, 2016 10:53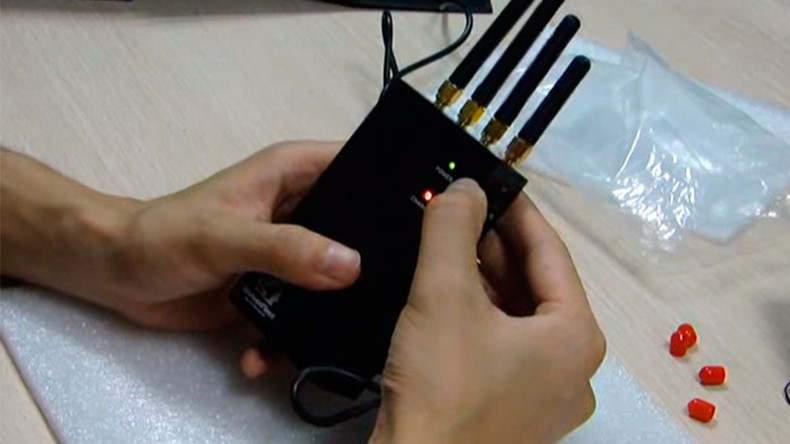 Silence is golden to one Chicago man who had had enough of people talking on their cell phones on the subway. His use of a jamming device, however, brought more than just peace and quiet. An undercover investigation left him facing felony charges as well.
For months, commuters had been complaining about the cell phone service on the Red Line. One moment they would be chatting like nobody's business and the next, their calls were dropping as the signal was lost.
Those passengers had unknowingly entered Dennis Nicholl's private quiet car. The 63-year-old certified public accountant purchased the mobile phone jammer, because he was "annoyed by people talking on their cellphones," according to his arrest report.
A colleague of Nicholls' described him to the Chicago Tribune as "a harmless guy," who "wouldn't want to hurt anyone," but this is not the first time Nicholls has got in trouble for being the self-proclaimed "cell phone police," as one judge referred to him.
In 2009, Nicholls pleaded guilty to a misdemeanor charge for jamming cell phone calls and was put under court supervision for a year, while his equipment was confiscated and destroyed.
However, the courts are not going so easy on him this time around. His bail has been set at $10,000, and he is currently facing felony charges for interfering with cell phone calls by using a signal jamming device. The jammer was shipped from overseas and Nicholls has admitted that he knew it was illegal, as one that he had previously ordered was confiscated at the border.
Shoutout to the guy on the Red Line right now blasting Blasé full blast on his speakers. In think im the only person who wants to jam out.

— Kaleigh Mulligan (@kaleighmulligan) February 6, 2016
The jammer in question looks like a large walkie-talkie with five different protruding antennae. Although it is not exactly inconspicuous, it took some time before passengers started putting two and two together. One Red Line passenger, Brian Raida, told the Tribune that he noticed Nicholls sitting with the device lying in his lap. Suddenly, his phone lost service and "Everyone was looking at their phones like — what the hell?"
Raida snapped a picture of Nicholls and forwarded it to law enforcement.
Police told the Chicago Sun-Times that the authorities had already been investigating previous passenger complaints about cell phone reception. Putting their descriptions together with Raida's picture, the police had enough evidence to launch a sting operation to nab Nicholls.
An undercover officer waited until Nicholls boarded the train and then sat down next to him and began to make a phone call. The device came out, the call was dropped, and Nicholls was under arrest.
And now, for an entirely different kind of jam in Chicago's subway...