Presidential primaries 2016: Americans head to polls in 4 states
Published time: 8 Mar, 2016 16:41
Edited time: 9 Mar, 2016 03:05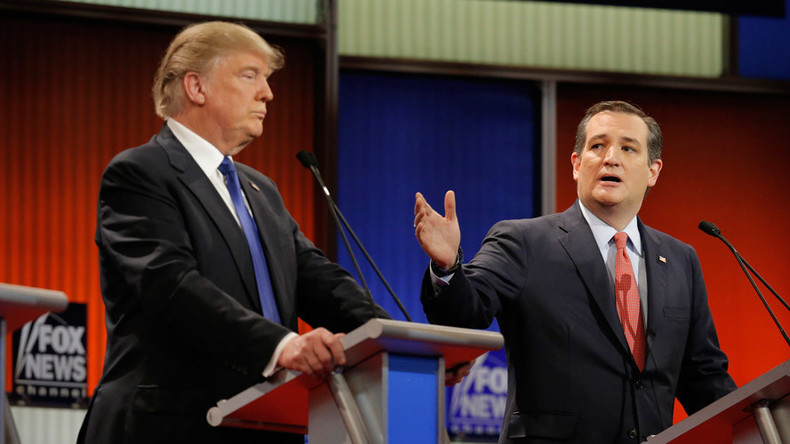 Voters in four states are casting their ballots in the race for the White House. Donald Trump and Hillary Clinton are currently leading in Michigan, where both parties are holding a primary.
Michigan is also the largest state to be holding a primary on March 8, with 59 Republican delegates and 148 Democratic delegates to be claimed by candidates. The state's rules make it so that delegates are to be awarded proportionally with votes for both parties.
Donald Trump has 41 percent of support in the state according to a CNBC poll, with Ted Cruz a distant second at 22 percent, followed by Marco Rubio at 17 percent and John Kasich at 13 percent. Trump's commanding lead is represented in every demographic – men, women, moderates, conservatives, independents and evangelicals.
The same poll shows Hillary Clinton leading in Michigan with 57 percent of support, with Bernie Sanders polling at 40 percent. Clinton is leading among black voters and those 45 or older, while Sanders leads among independents and those younger than 45.
For Republicans, other states being contested on Tuesday include Hawaii, Mississippi and Idaho, which will award 19, 40 and 32 delegates respectively. Delegates in Hawaii and Mississippi are distributed proportionally, but Idaho has a "winner-takes-most" system. Twenty-three statewide delegates in Idaho are assigned to the candidate who wins a plurality of the votes, and the remaining nine are assigned by district.
All Democratic primaries, however, are required by the Democratic National Convention to operate on a proportional system.
Trump's lead extends to these states as well: he has 41 percent support in Mississippi and 30 percent in Idaho, according to the International Business Times. Hawaii doesn't have extensive enough polling to indicate who might have a lead.
The choices r a demented billionaire, a democratic socialist, maybe our 1st woman prez who's "sorry" 4 her Iraq War vote &a Canadian Dracula

— Michael Moore (@MMFlint) March 8, 2016
Democrats are also contending in Mississippi, which will give 41 delegates proportionally. Hillary Clinton has a wide lead in the Southern state, with 60 percent support compared to Sanders' paltry 11 percent, according to a poll from Y'all Politics. This is in line with Hillary Clinton's victory in every Southern state so far.
After Tuesday, the next primary will be held on Saturday, March 12. Republicans will contend in Washington, DC and Guam, while Democrats will vie for the Northern Mariana Islands.